Worship arts forum hosts first online session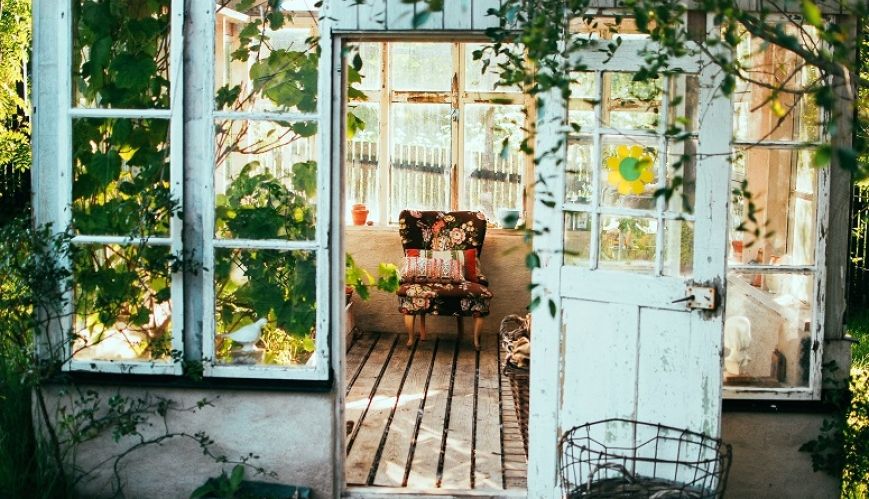 Worship arts forum hosts first online session
16 May 2019
A Space 2 Call Home is a place where artists can share their ideas and projects, as well as brainstorm together and encourage one another. Photo Arno Smit on Unsplash.
By Simone Worthing
A Space 2 Call Home – a Salvation Army worship arts forum – held its first online session last week, with 40 participants joining in from Melbourne to Bundaberg.
A diverse range of artists were represented at the forum.
Louise Mathieson, Worship Arts Coordinator in Queensland, hosted the session, which included musicians, painters, textile artists, photographers and writers.
"It was creative, colourful, crazy and cheerful," said Louise. "We loved seeing beautiful watercolours, drawings, painting and lots of textiles, including an incredible quilt! We saw Yoda, heard cool music and had a lot of fun chat."
The evening was designed to be an 'open microphone' for creative people to share with others for encouragement, fresh inspiration and to showcase some of the projects and ideas they're working on.
"Defaulting to music is easy in the Church, which is great as everyone can sing – whether tuneful or not – but there is also a diverse group of people who do creative and individual things in expressing their love for God, which is important to nurture," said Louise.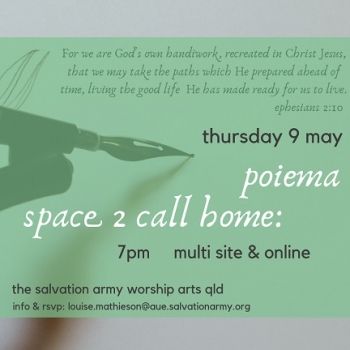 "A Space 2 Call Home allows fellow artists in both diverse and similar disciplines to share their creativity and time in a safe space, as well as worship and brainstorm together."
On the night of the online forum, groups gathered primarily in North Brisbane Corps, Bayside Community Church and Bundaberg Corps for an initial catch-up on what everyone had been doing in their creative spaces.
They were joined shortly afterward by smaller groups and individuals online, including those from Melbourne, Sydney and surrounding areas, with everyone sharing their projects and ideas, asking questions, and encouraging each other.
Further online forums are being planned.