What next after Red Shield Appeal?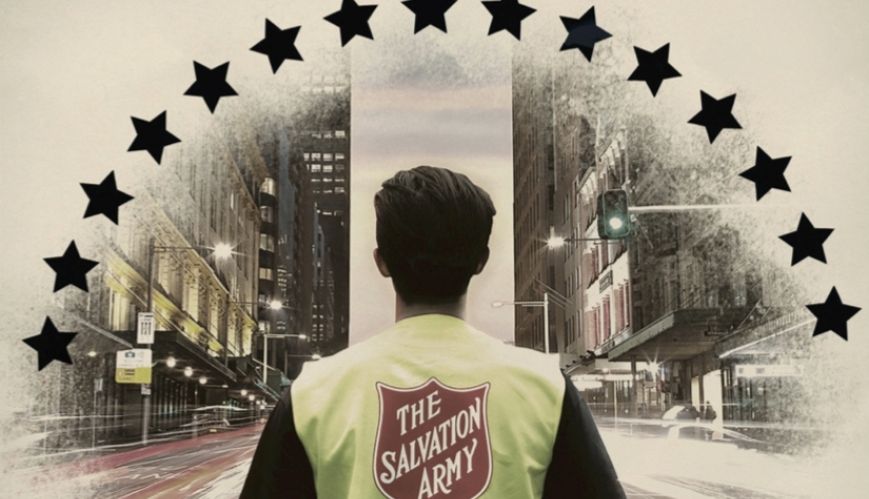 What next after Red Shield Appeal?
12 June 2019
Applications are now open for the new Frontliners program.
By Lauren Martin
The Red Shield Appeal is over for another year. The money has been banked and Salvos are (hopefully) starting to catch up on some sleep! But, what next? After a month of amazing community connections, are there ways to journey deeper with volunteers?
Lieutenants Jacqueline and Matt Gluyas believe there is. The Sydney-based officers have developed 'Frontliners', a youth movement that aims to "build a generation of leaders who live for others, love community and fight for justice".
The 12-month leadership, volunteering and ambassador program is designed to appeal to high school students who have expressed interest in partnering with the mission work of The Salvation Army by collecting at the Red Shield Appeal.
"The reality is that The Salvation Army connects with so many high school students, especially during the month of May during the Red Shield Appeal, but then after that we don't necessarily have something to offer them that is exciting," said Lieut Jacqueline.
"If they're volunteering for the Red Shield Appeal, they have to have some sort of desire to serve, desire to give back to community, something in that scope. So, what we hope is that these students would see Frontliners as a movement to bring change within their local community and want to be involved."
Frontliners is being piloted in the second half of 2019 in two locations – south-west Sydney and eastern Sydney – with the hope of offering it more widely next year.
The program is open to teens aged 16 to 18 and involves a three-day boot camp where participants experience different facets of The Salvation Army, develop leadership skills and begin a journey with a mentor. From there, they will have monthly meetings with their mentor for leadership development and coaching. They'll also receive hands-on training to undertake a community-needs analysis and develop and implement projects to meet local community need.
"Our hope is that, over the course of the 12 months, the Frontliners participants would really capture what it means to be a Salvo," said Lieut Jacqueline. "What it means to live, love and fight for others. And that they would adopt that lifestyle for themselves."
Applications are now open via: salvos.org.au/frontliners or https://tinyurl.com/frontliners-application