Stepping up literacy levels in Tasmania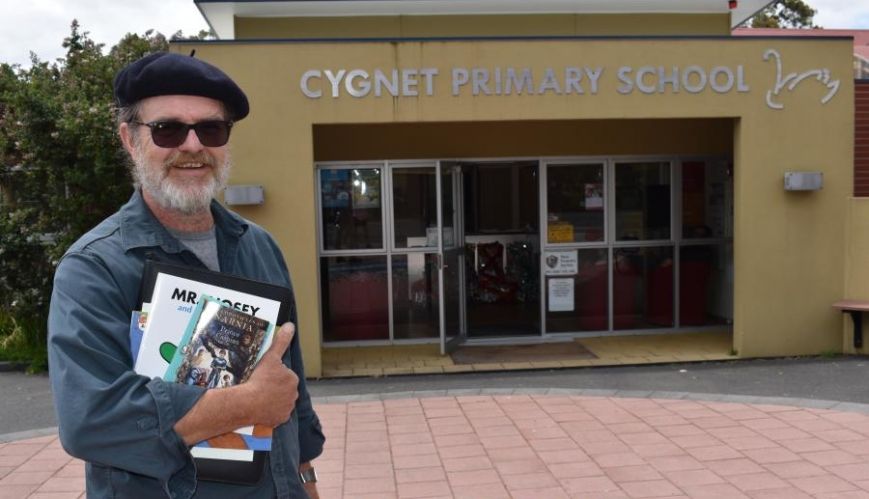 Stepping up literacy levels in Tasmania
4 July 2019
Peter, a volunteer with the Reading Together program, reads with children at some of Tasmania's most disadvantaged schools as part of The Salvation Army STeP123 Literacy Project.
By Jessica Morris
They say A-B-C is as easy as 1-2-3 … but for many Australians who struggle with literacy, this isn't the case.
Tasmania has the lowest levels of literacy in Australia*, with more than half of the state's population having inadequate reading and writing skills.
Tasmania also has the highest rate of poverty in Australia, which prompted The Salvation Army to introduce its STeP123 literacy program10 years ago with the aim of building pathways out of poverty.
Stepping up its involvement, The Salvation Army has now implemented a new project called 'Reading Together', which has been rolled out in primary schools in the Huon Valley region.
Volunteers are paired with a child, and early feedback is that self-esteem and confidence in reading has risen dramatically for everyone involved.
"The idea is to get the children enjoying reading. It is about developing their enthusiasm for reading and conversation," said STeP123 Literacy Project Coordinator Deborah Stroh-Reilly.
"Many [of these children] don't have adults who speak to them at home, and we know conversation increases the ability to read."
The project has been introduced in two schools in disadvantaged areas, where STeP123 has partnered with teachers to identify and support children aged 5-12 with literacy support.
About 40 children use the weekly program, allowing them to read and converse with a trained adult volunteer.
On the other end of the scale, the adults who take part in the program also grow in their own literacy, whether this being through reading, interacting with the community, or preparing to enter the work force.
Twelve volunteers sourced from the wider community read with at least three children each for 20 minutes once a week, and teachers are reporting positive results.
"One teacher told us that the project has 'improved engagement and the likelihood of [kids] reading again'," said Deborah.
With financial support from the Tasmanian Community Fund and other beneficiaries, STeP123 provides people of all ages with workshops in emotional, functional and computer literacy. Reading Together is the latest edition in the pursuit of equal opportunity for literacy.
"This is a pilot project. We hope for it to be self-sustaining as volunteers form relationships with the schools," said Deborah. "Reading Together is great for children and volunteers to find positive relationships."
* In 2011–12, the Programme for the International Assessment of Adult Competencies (PIAAC) was developed to provide a greater understanding of the availability of key skills in society and their use at work and at home, in participating countries, including Australia. Statistics were broken down into states and territories, age and gender. Forty-eight per cent of Tasmanians were assessed at Level 2 and lower for literacy, meaning that just under half of all Tasmanians may not have the necessary skills to read public transport schedules, job applications, applying for a loan, reading medicine instructions, Centrelink forms, among other important literature for basic functioning in Tasmanian society.