Multicultural campers unified in Christ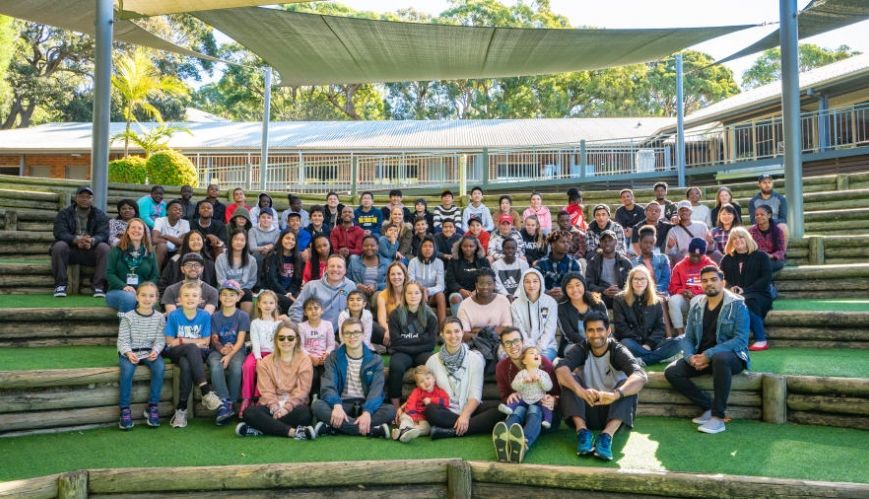 Multicultural campers unified in Christ
25 July 2019
More than 50 young people from various corps attended the first UNIFY multicultural youth camp at The Collaroy Centre in Sydney. Photos: Lena Pobjie
By Lauren Martin
A new Salvation Army youth camp has been launched – UNIFY – which is designed specifically for first or second-generation Australians from migrant, new arrival, refugee and asylum seeker backgrounds.
UNIFY is the result of a vision that Salvos Natalie and Adrian Kistan had after spending much of their time and lives with young people from culturally diverse backgrounds.
The camp addressed identity and belonging for the young people.
This led to partnership across a number of Sydney corps, The Salvation Army Cultural Diversity and Inclusion team and The Collaroy Centre, to meet the needs of young people from other cultures within the Army.
The first camp was held at The Collaroy Centre from 15-19 July, attended by more than 50 young people from different cultures. The camp focused on identity in Christ, identity in the home and identity in mission.
Teaching sessions were held specifically to discuss the challenges that first and second-generation young people face in Australia, trying to navigate both the culture of their family origin and the culture of Australia.
"These young people are essentially caught between two worlds and the camp specifically spoke into this area of identity and belonging," Adrian said.
Natalie said: "Parents have come wanting to give their families a better opportunity in Australia; they come with the traditions and culture from their origin country, which are all good things.
"But the kids are growing up in an Australian culture and society that is very different to where most of their parents are from, so, this can cause a struggle between child and parent and in their understanding of one another."
Adrian said the camp was a unique initiative to address these challenges.
"It very much fits the brief of the Army's vision, 'Wherever there is hardship or injustice, Salvos will live, love and fight alongside others to transform Australia one life at a time with the love of Jesus.' It was amazing to see 15 young people make first-time commitments to follow Jesus during the week and seeing young people from culturally diverse backgrounds given the opportunity to be part of the leadership team for the week."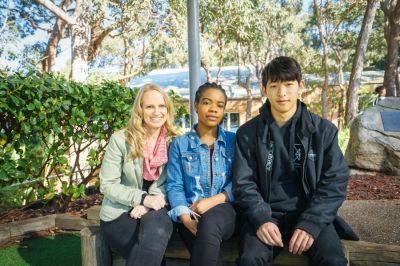 UNIFY camp organiser Natalie Kistan with camp intern Aldella Dawo and camper Darwin Wu. 
Aldella Dawo, 22, served as an intern, said it was her first experience at a Salvation Army youth camp.
"To be honest I didn't know what to expect from this camp, but it was good to hear the words about identity ... learning about our identity, in our home, in our ministry, in the community and who God says we are.
"I've been dealing with a lot of social media criticisms with friends and all this stuff, so yeah… I actually believe what the Bible says and I feel stronger because I have found my identity in Christ."
Aldella is a youth leader at Auburn Salvation Army in Sydney. She came to Australia from West Africa in 2010 and said the culture shock was incredibly challenging, particularly around gender equality.
"In my country it's really a major issue," she said. "But here in Australia, females can do whatever they want to do, like the type of jobs and everything. You don't have to wait for someone to tell you what to do; you have rights to do what you want to do."
One of the campers, Darwin Wu, is from Burwood Corps in Sydney. His parents immigrated from China before he was born. He says he almost didn't attend UNIFY because of study commitments, as he is completing Year 12.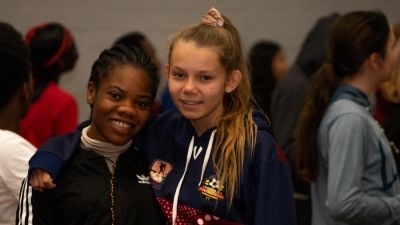 Campers came from a range of backgrounds and cultures.
"I was quite reluctant to go to this camp because of the HSC [Higher School Certificate]. I wanted to study for it. But after coming here, it has been like the best thing; it's awesome. Everyone around me, they've all got their own stories ... it's really given me a whole new perspective of the fact that the world is a really big place. My vision was very narrow before."
The Salvation Army is committed to mission inclusion and believes that diversity is a strength and something to be treasured in Australia.
The Salvation Army Cultural Diversity and Inclusion team (Mission Support) is focused on making sure that all nations and peoples in Australia are celebrated, embraced and included in The Salvation Army.
According to Natalie, UNIFY camp is a step towards broader inclusion across The Salvation Army.
"Our desire is that as these young people discover their identity in Christ, that they will find their place of belonging in The Salvation Army and will become active participants in our vision and mission – our desire is to truly see multicultural Australia transformed with the love of Jesus."