Housing project changing lives in Tasmania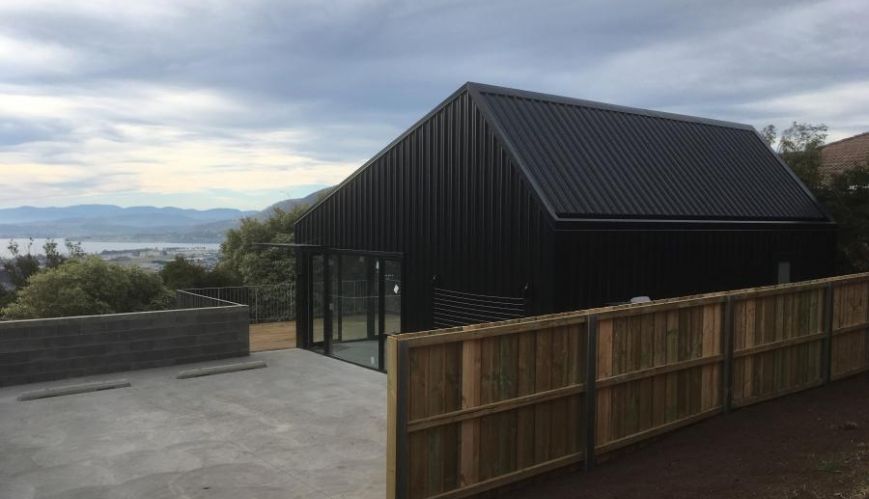 Housing project changing lives in Tasmania
29 July 2019
One of the nine new units almost completed as part of The Salvation Army Housing Tasmania's Project 9 – providing stable accommodation for the vulnerable in greater Hobart.
By Simone Worthing.
"It's almost too good to be true! I've been pinching myself that this is not a dream," said Suzie, the daughter/carer for her frail and elderly mother, Sirpa. "This unit is real, it's been offered to my mum and is exactly what she needs. It's modern, beautiful and new. She's been through so much and this is just amazing."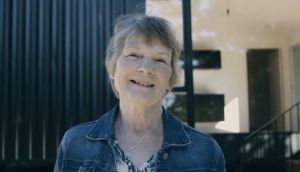 Sirpa is one of the residents of a Project 9 unit.
Sirpa, who has serious health issues, is one of nine clients, including families, who will benefit from Project 9 – the construction of nine units by Salvation Army Housing Tasmania (SAHT).
SAHT is a well-established community housing provider that has been active in southern Tasmania for over 20 years. The service was established in 1998 and is part of the national Salvation Army Housing service.
SAHT provides long-term affordable housing for low-income and disadvantaged households; including 146 Housing Tasmania (HT) owned properties.
The Salvation Army in Tasmania is also part of Housing Connect – a partnership with four other agencies who, together, provide the majority of homelessness services in the state.
The units are one and two-bedrooms in size.
In 2017, the Tasmanian Government agreed to transfer the ownership of 30 properties to SAHT.
"[This will] ensure tenants can access the many benefits and support of The Salvation Army long term," said Dr Jed Donoghue, Housing and Homelessness State Manager.
"The Government required SAHT to build nine new properties – one and two-bedroom units – in the large backyards of existing properties."
This project began in December 2017 and is almost complete.
The goal is to help deliver a fair and equitable social housing system to Tasmanians, and to fulfil the mission of creating healthy communities.
"Project 9 is changing people's lives by providing affordable and stable housing, enabling them to engage with neighbours and the local community, seek employment or education, or enjoy retirement," said Jed.
The units help create healthy communities.
"It also gets people off the street, and we want to do more of this into the future, and see it replicated in other states as well."
Tenants for the new units will come from priority applicants on the social housing waiting list, the SAHT internal waiting list, and will include families, people with disabilities, the elderly, and those on the Newstart allowance.
"For example, one man on a walking frame has been referred from The Salvation Army Aged Care Services," said Rachel O'Farrell, Housing Manager. "He has been renting privately but will now go into one of the new units which are disability-friendly.
"Another tenant is in a bigger unit but needs something smaller and quieter, so will be transferred to a new unit. It's a bit of mix and match. So far, seven of the nine properties have been tenanted."
All the properties are within Hobart and the greater Hobart area.