Providing a safe space for the lonely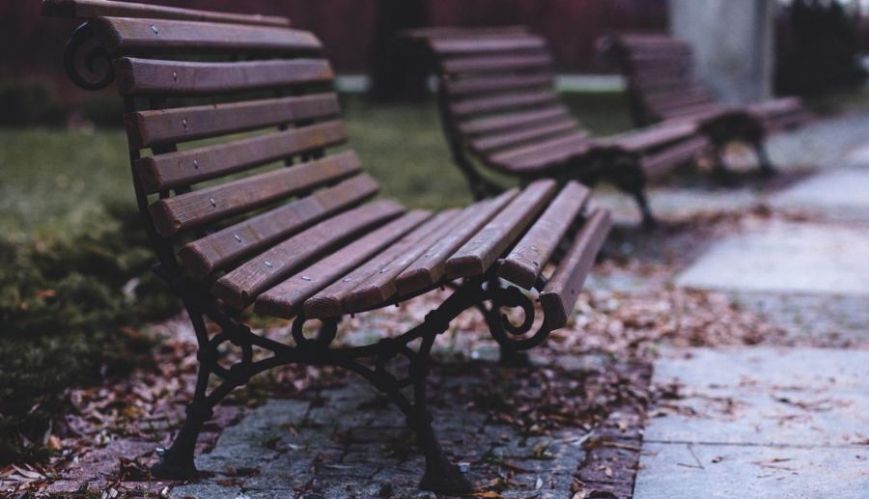 Providing a safe space for the lonely
30 July 2019
The Gladstone Corps has renewed its focus on caring for many people in the local community experiencing loneliness. Photo freestock.org on Unsplash.
By Simone Worthing
"The impacts are building, but the chats are huge, with people coming in upset and unsure ... then leaving, renewed and ready to face the world."
These are the words of Lieutenant Chris Ford, Corps Officer at Gladstone Corps, Queensland, describing the new 'Kingdom Chat Room' that operates each Wednesday.
The aim of the initiative is to provide hospitality and a safe space for people in the Gladstone community experiencing loneliness.
"Something that came to our attention years ago was that people are lonely, lacking connection with other people, so we thought that this could be one way to help connect people with others," said Corps Officer Lieutenant Kay Ford.
The Kingdom Chat Room, which has been running since May, offers food and hot and cold drinks. Two volunteers are also on hand to provide a listening ear, or simply chat.
Volunteers Shannon and Scott – both of whom have amazing stories of transformation – cook a barbecue or simple meals, and are there for the up to 20 people currently coming in each week.
"The heart behind it is just to show people that we care for them, that we want to help them out, and that we are here for them," said Kay.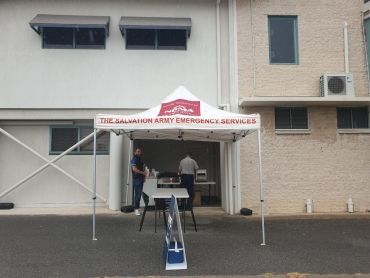 Volunteers Scott and Shannon provide a barbecue lunch for community members.
"They don't have to see any of our other services, they can just come along and have a chat.
"It is about just connecting with other people, with no strings attached ... to help them feel loved and valued, and they do have a place in this community."
Shannon said that the people he and Scott chat with often feel "down in life" and have nobody to share it with.
"Or, they may have 100 people around them but are still lonely.
"I listen to them, share some of my story when it's appropriate, spiritually shine light into their lives, and help them to feel that they are understood.
"It can take a while, but usually they respond positively, can share a laugh, and often stay the whole day!
Shannon spoke about one community member who came in, very negative, critical, with no faith in humankind. He was so depressed and anxious he could barely eat.
After spending time in the chat room a couple of weeks in a row, he was able to have a coffee and meal, chat, and give compliments to others.
A single mum escaping a violent relationship also came in and, over time, shared her history of being abused. Her children were quiet and fearful.
"When she left, her kids were smiling and laughing, she had relaxed a little and was able to enjoy the time too," said Shannon. "Hopefully she could also see that not all men were aggressive and violent."
Chris explained that many of those who come into the chat room come through The Salvation Army Connect site and a few through the corps men's group.
"The demand is definitely increasing, so we are looking at possibly expanding the frequency of this ministry to two days per week."
"This ministry fits the direction our corps vision is going and we have received confirmation from God that this is the way forward."