The General reflects on his first year in office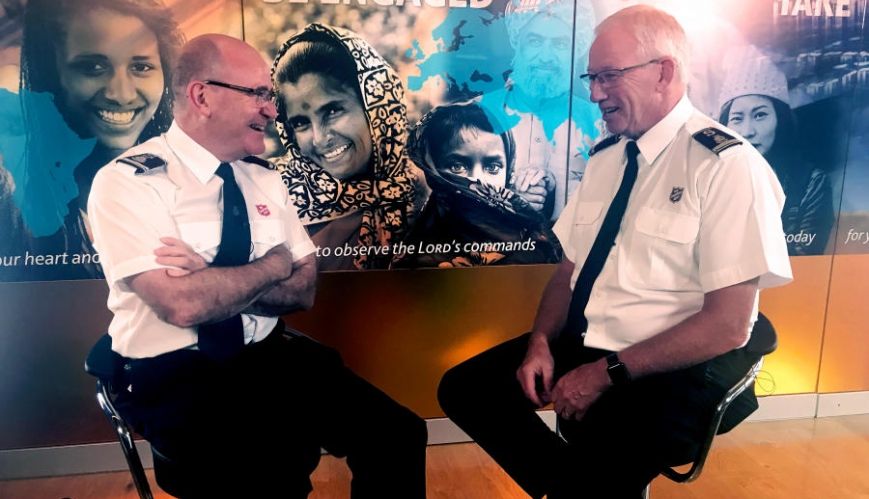 The General reflects on his first year in office
8 August 2019
General Brian Peddle (right) and Commissioner Lyndon Buckingham discuss their experiences of leading the global Salvation Army.
IHQ Communications
General Brian Peddle and Commissioner Lyndon Buckingham, Chief of the Staff, have recorded a short video in which they talk about their first 12 months in office and reflect on their experiences leading the worldwide Salvation Army.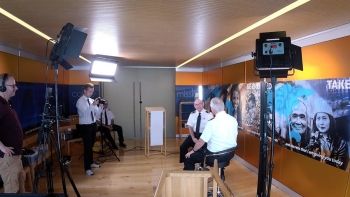 The two leaders record an informal video (see below).
The informal video, recorded in the International Headquarters chapel, highlights the two men's close working relationship, with the Chief posing questions to the General about his experiences of being The Salvation Army world leader.
The General reveals that, during the visits he and Commissioner Rosalie Peddle have undertaken, he has been "surprised by ... innovative expressions of the Army" and impressed with the movement's young people, who he sees "at the front line of mission wherever we go". He says he is encouraged that "God is still at the centre of what the Army is and does".
Reflecting on his growing awareness that "at least half" of Salvationists are serving in countries where "it is not easy to be a follower of Jesus Christ", the General calls on Salvationists and friends to pray for the Army in these places.
Having discussed his Call to Mission, in which he challenges Salvationists and everyone associated with the Army to Be Ready, Be Engaged and Take Responsibility (click here), the General turns to the camera to invite Salvationists worldwide to be "part of the best Army that has ever existed".