Funding boost for Katherine Doorways Hub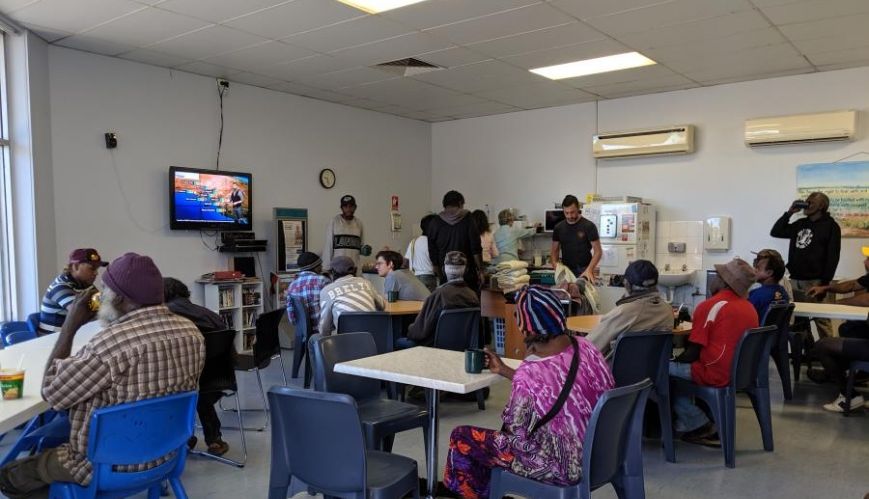 Funding boost for Katherine Doorways Hub
20 August 2019
The Katherine Doorways Hub is a safe and inclusive space in this Northern Territory town, offering hope, help and acceptance for the community's most vulnerable.
By Simone Worthing
Following a highly successful two-year pilot, The Salvation Army Katherine Doorways Hub has received additional funding through an agreement with the Northern Territory Government.
The funding, from the Northern Territory Department of Local Government, Housing and Community, will provide $550,000 per year for five years, enabling the hub to employ two additional caseworkers. This will extend the program's capacity to case-manage the growing number of community members accessing its services.
"Two years ago, the hub started with a Homelessness Innovation Grant of $190,000 per year," said Harley Dannattt, Doorways Hub Coordinator.
"This increase within a long-term agreement really validates what we know about this program: that it is needed and that we are doing some things really well here.
"We always knew there was a huge gap in Katherine [300km south of Darwin]. It has one of the highest rates of homelessness in the country. We are all really happy that the hub, this collaborative, innovative, inclusive community space, will now be a permanent fixture and we can focus on making it a bedrock of foundational resources for the most troubled in this community.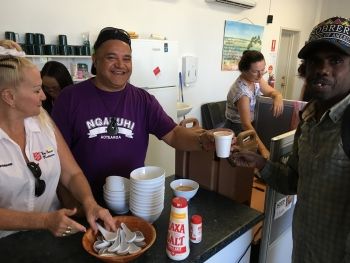 The hub is a safe and friendly place for everyone.
Harley explained that the hub's environment enabled people to feel safe, accepted, and confident about seeking help for whatever difficulty they were facing.
"This has been a key to the success of Hub Support, our case-management program," he said. "People expect help and we are happy to provide it. It's terrific that we will be extending this work."
Each day, between 80-100 people come through the doors of the hub, with at least two days per week seeing more than 100. As well as case management, community members access showers, washing machines and dryers, lunches and snacks, and a safe area for relaxing.
They can also engage the services of other local agencies who come to the hub, such as legal and medical services, financial counsellors and the women's crisis centre.
Since the hub opened in October 2017 to the end of March 2019, more than 27,000 individual visits have been made, including almost 1000 children, more than 13,000 lunches have been provided, more than 4000 participants have used the shower amenities and almost 1000 people have accessed the in-reach services available.
Harley, with Case Manager Dean Jones, will be presenting on the Hub Model at the upcoming AHURI National Housing Meeting in Darwin at the end of August.