Sleeping rough in Hobart to end homelessness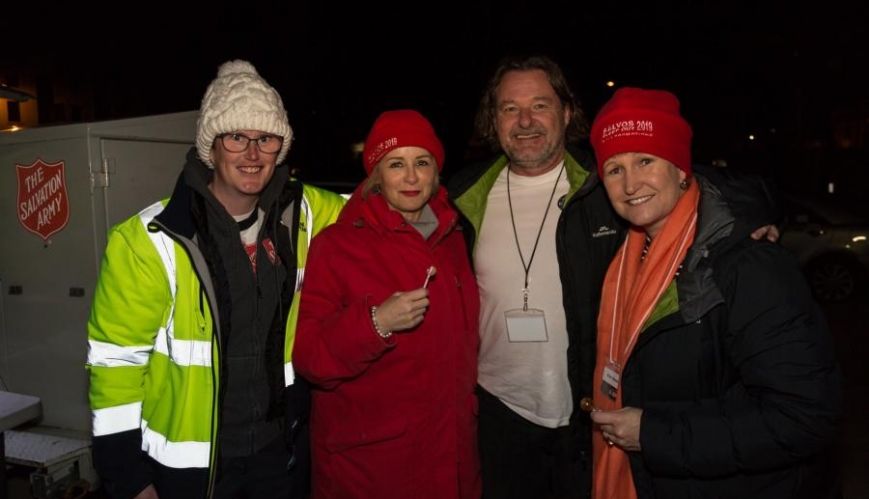 Sleeping rough in Hobart to end homelessness
21 August 2019
Participants in the 10th annual Salvos SleepOut for Homelessness braved the cold to raise money for those who sleep rough.
By Jessica Morris
Salvos, business leaders and local politicians took to the streets of Hobart last week to sleep rough in a bid to curb Tasmania's homelessness crisis.
More than 55 people from the state government, corporate sponsors and Salvo staff and clients braved the cold with nothing more than a lofty fundraising goal and a sleeping bag for the 10th annual Salvos SleepOut for Homelessness.
To date, close to $50,000 has been raised for The Salvation Army Street2Home program.
"Street2Home is the only primary outreach service that operates out of hours and meets rough sleepers where they are in our state. It is entirely funded by The Salvation Army through the funds we raise at events like the SleepOut or mission support funding," said Major Brad Watson, Salvation Army public relations secretary.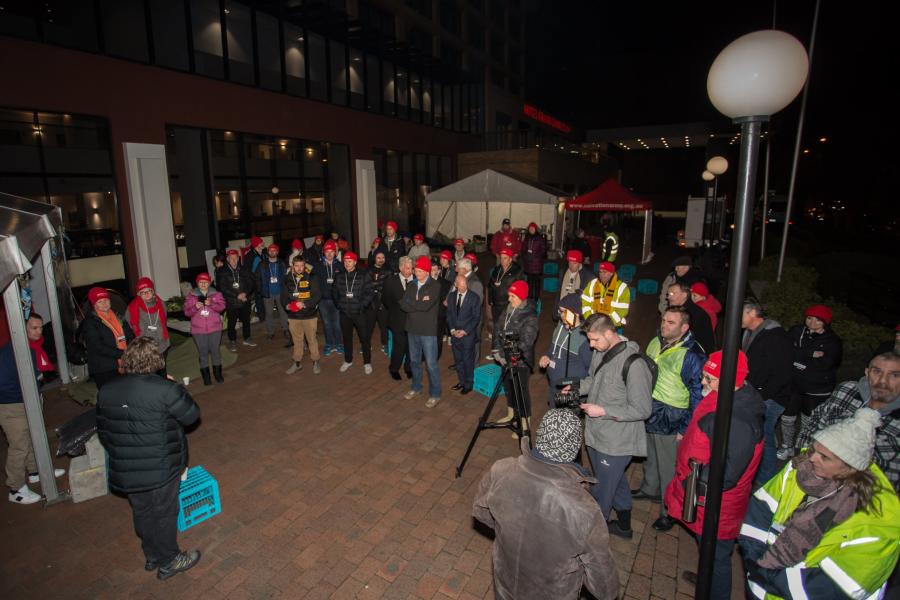 Participants were taken on a tour around Hobart streets.
"This program is a key public face of our movement to those experiencing extreme hardship and injustice on the streets, showing Jesus' love and helping them to access the services that they need."
Participants were taken on a tour of the inner-city, where they were exposed to stories from locals about what it means to sleep rough. Coming together around a fire, state manager of Homelessness and Housing Services, Dr Jed Donoghue, hosted a panel of key politicians, Housing and Homelessness Services staff and clients. 
The event gave members of parliament and corporate sponsors first-hand insight into the stories of the Salvo clients across the region. Not to be outmatched by the weather, they then bunkered down in swags, proving that grit, determination and a heart for others is enough to see anyone through Hobart's August chill.
"Just before bed the participants were given 'midnight snacks' cooked by the clients of McCombe House, one of our family violence refuges, and their chaplain Major Angela Watson.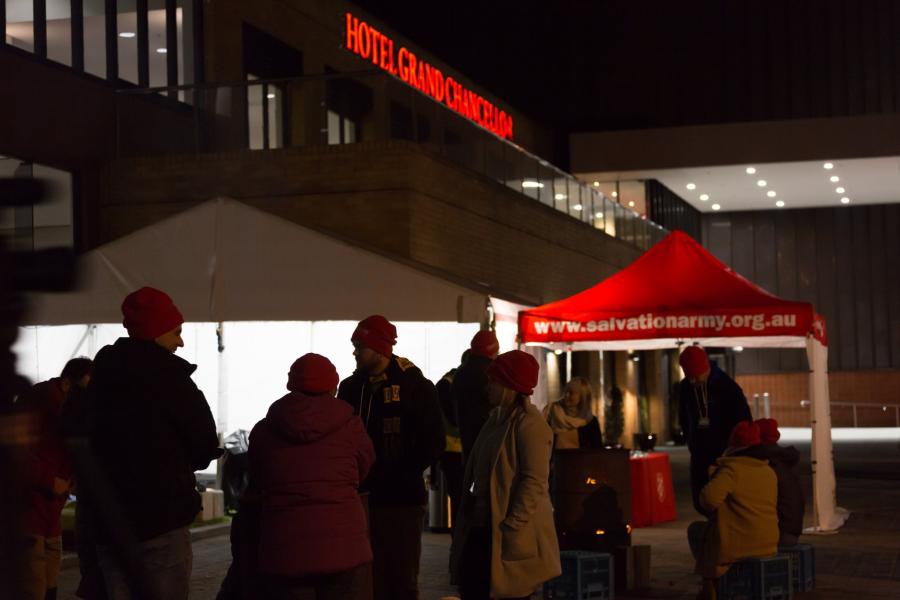 More than 55 people participated in the SleepOut for Homelessness.
These snacks had stories included in the pack that described the situations of some of the ladies that found their way into our refuge and how they had their lives transformed," said Brad.
"Then everyone tried to get to sleep in very icy conditions. The overnight minimum was two degrees, but on the Hobart waterfront it felt much colder!"
Some of the businesses that helped raise funds by providing participants included Premium Business Solutions, Woolworths and Knight Frank. Key sponsors included Weeding Hire, Scene Change, the Hotel Grand Chancellor and Veolia.
"The more people that know about The Salvation Army and the breadth of what they do, the greater the impact on our Tassie communities," said Matt Wright and Tim Wass, of Knight Frank.
"We are inspired by the work of The Salvation Army and wanted to support them by raising money for Hobart's homeless through participating in the Salvos SleepOut."