Recovery Church continues to restore broken lives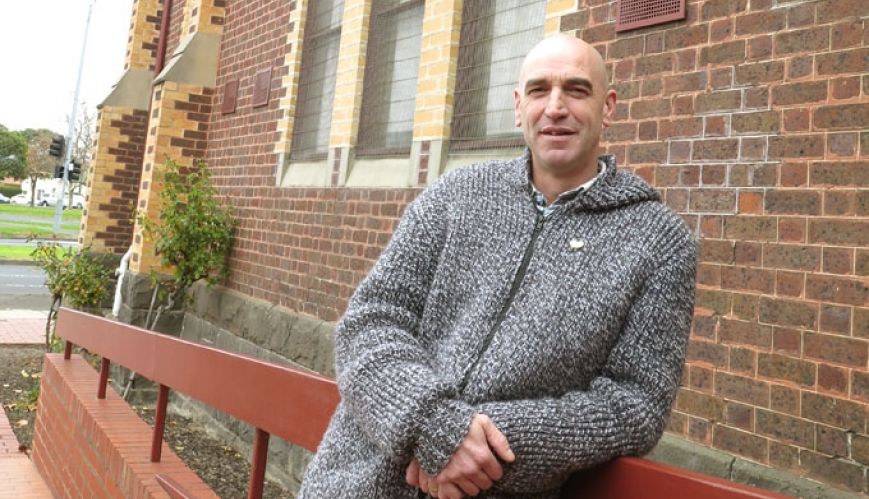 Recovery Church continues to restore broken lives
3 September 2019
Brian Reardon found acceptance and community when he and his wife joined Moonee Valley's Recovery Church several years ago. Photo courtesy of Warcry.
By Jessica Morris
When Moonee Valley Salvos swung open the doors to Recovery Church in 2014, Lieutenant Erin Mains knew it had the potential to change lives.
Five years later, it has done more than empower people to overcome addiction – it has restored families, paved the way to faith and given people a reason to live again.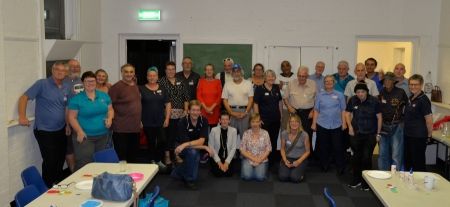 Members of Moonee Valley Recovery Church.
"I was addicted to drugs and alcohol for 37 years. I tried every program known to man and it didn't work," said Brian Reardon, who began attending the church about two years after it opened.
"As far as I was concerned, I believed I was going to hell, and I didn't deserve any better. But when I arrived [at Recovery Church] the only seats available were at the front. They started to sing, and it was beautiful. As far as I was concerned, I was coming back."
Set up as "a meal and conversation rather than a traditional meeting", Erin and her team went through months of training to create an inclusive environment for attendees. A church service follows the meal, a service that is interactive with the message promoting a new understanding of recovery, addiction, self and Jesus.

This was the environment Brian and his wife were welcomed into on their first day at Recovery Church. And it was the team's unconventional approach to 'church' that made it perfect for them.
Sermons are prepared by a rotating roster of Salvationists and chaplains across Victoria, and revolve around strategies for resilience, coping with triggers and building community. It's normal for a whiteboard to be pulled out as Erin and others write down steps, suggestions and feedback. A transitional congregation of about 35 people attends every week.
"We have people come from Foley House (residential care), Flagstaff, Bridge Haven, Open Doors and James Barker House. Some attend for the short term while they're receiving help from the Salvos, and others stay for the long term, as well as local community members and those who have heard of us through agencies such as the police, housing and doctors," says Erin. There is no judgement here, only acceptance and understanding. 
"We want to help people who are lonely, depressed or who experience addiction – whether it be with alcohol, gambling or a sex addiction – to come back into community and find somewhere they belong."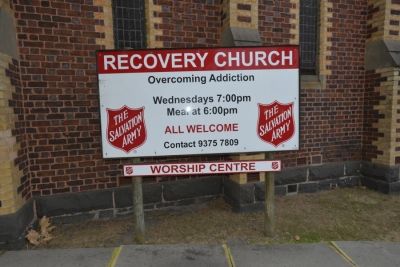 Today, Brian is one of Recovery Church's biggest advocates. Since he first walked through the doors in 2014, he has become clean and sober, restored a relationship with his children, and achieved his Certificate 4 in Drugs and Alcohol. He also gained long-term employment and works for The Salvation Army at Brunswick.
"I had no soul and Recovery Church turned [me] into a person trying to do the right thing by others. I have nearly no road rage anymore. I don't steal things. I want to live by the Lord's commands, give hope and encourage others. I want to live," he said.
For Erin and her team who have diligently worked to make Recovery Church possible, they just want people to know one thing: Recovery Church works.
"We are all together in recovery, and anyone can implement Recovery Church with training. Just ask us – we will help you."
Read more of Brian's testimony HERE.