Griffith Salvos giving people a place to just 'be'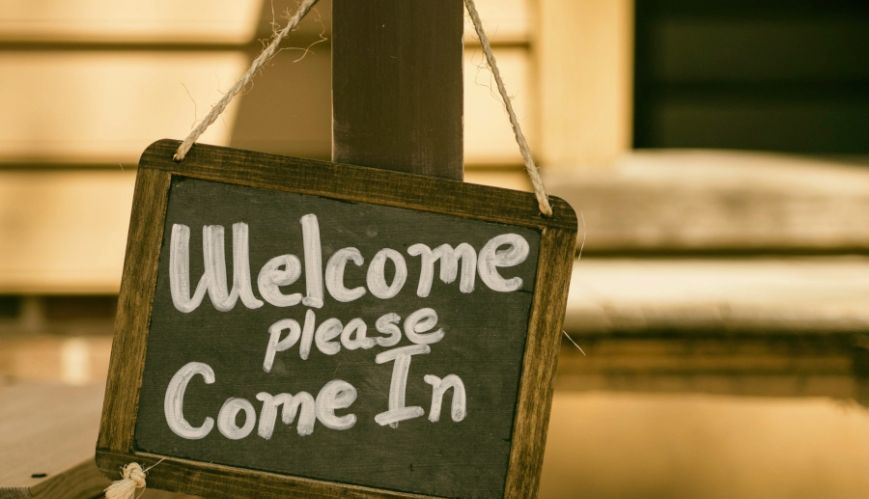 Griffith Salvos giving people a place to just 'be'
19 September 2019
By Faye Michelson and Jessica Morris
Sometimes we need a place to just 'be', but for people experiencing homelessness this is a luxury they can't necessarily afford. Thankfully, Major Lyn Cathcart and the team at Griffith Salvos have come up with a solution. This year they opened their 'Be' Room, a safe place in the corps building for people with nowhere else to go.
"Often people experiencing homelessness have no place to just relax. They can go to shopping centres, hotels, libraries etc, but there's often an expectation that they will engage in some way or spend money there," said Lyn.
By transforming a spare room into a place for people to cook, nap, hang out or even paint, Griffith Salvos are slowly changing the landscape of homelessness in the southern NSW town. Currently, about 10 per cent of its 21,000 residents are homeless, and another 10 per cent live in overcrowded accommodation.
After observing that many of these people had to sleep in their cars or couch-surf, the addition of a kitchenette, mattresses, a pool table and washing machine were necessary to give people a place to rest. The addition of a shower facility in their new budget will further help the team to restore dignity to locals.
"People needed somewhere to charge their phones, cook a meal, make a cuppa or just sit. This is a place where people can simply 'be'," said Lyn.
"At the moment we have two young men using the room as their base, frequently sleeping there during the day as they spend the nights very rough as the room closes at 10pm."
Members of the corps, staff and volunteers help make the room feel homely, visiting guests and bringing meals for everyone to share. Catered community events also provide meals periodically, and they've seen some visitors come to church services or join us for a cuppa afterwards.
Having an open community space brings its own challenges, with a variety of issues often intersecting with homelessness, including mental health issues, physical health and addiction. However, compassion drives Lyn and her team to keep embracing their guests. "Everyone is precious to Jesus and every precious life is valuable," said Lyn.
Whether the 'Be' Room meets the people of Griffith in a moment of need or is a bridge to further Salvo services, its results are undeniable as the corps lives out the love of Jesus one life at a time.
"A man who is now in permanent accommodation said it [the 'Be' Room] was a life-saver for him," said Lyn.
"Even though he was sleeping in his car, he was able to use The Salvation Army as his address and cook proper meals in the kitchenette. He worked with a volunteer to get a resumé together and now has a job and a place to live."