SalvoConnect Western granted screen time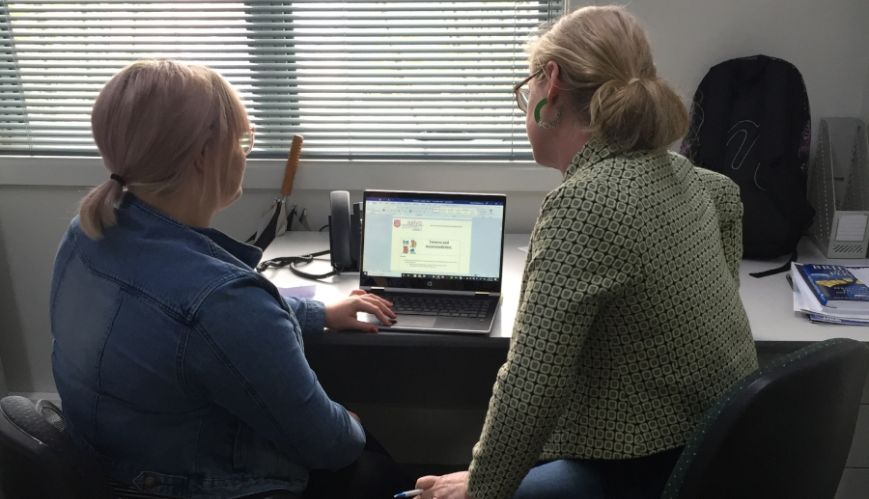 SalvoConnect Western granted screen time
23 October 2019
After successfully applying for one of the Army's innovation grants, SalvoConnect Western will update its methods for collecting important information about clients.
By Jessica Morris
Few of us enjoy filling in paperwork, but for the women and children at SalvoConnect Western, it can be life-changing. Hundreds of clients come through the doors of the Ballarat service every year and the team must chronicle every part of their journey.
"We need to be able to collect information about a client's journey as easily and as unobtrusively as possible for the entire length of their time with us (up to 12 months)," said Sonia Lefevre, Team Leader for the service that provides emergency accommodation for women with children who are experiencing homelessness.
"In many cases, when a client comes in, their level of distress makes it difficult to process their crisis clearly, and additional paperwork can be pretty daunting."
Issues affecting the families are far-reaching and can encompass homelessness, family violence, provision of food and basic necessities, as well as connection to childcare and schooling. However, on entry, the team finds that its main focus is calming the client.
"In some cases, we can't gather information from the client because of their competing needs," said Sonia, "And over a period of time, we find that clients go through a lot of change. So we need to be creative in how we reflect and gather feedback."
Finding that participation in client feedback and information gathering was low, the SalvoConnect team reconfigured its entire communication process. After successfully applying for a Salvation Army innovation grant, the team is now about to bring SalvoConnect Western into the 21st century with the introduction of Notebook laptops.
"It means we can capture a client's journey through images, videos and creative apps," said Sonia. "We find that the mother and children are often comfortable with screens, and it is a lot easier to collect information about clients who are non-English speaking or who have difficulty finding the language to explain what they are feeling."
Throw away all your preconceived ideas about paperwork folks. Facts are no longer just about statistics and service delivery; they are about faces and names, too. And by revitalising its system, this Ballarat service has shown that every part of the client's journey counts – even the nitty-gritty details.