Copper Coast celebrates 136th anniversary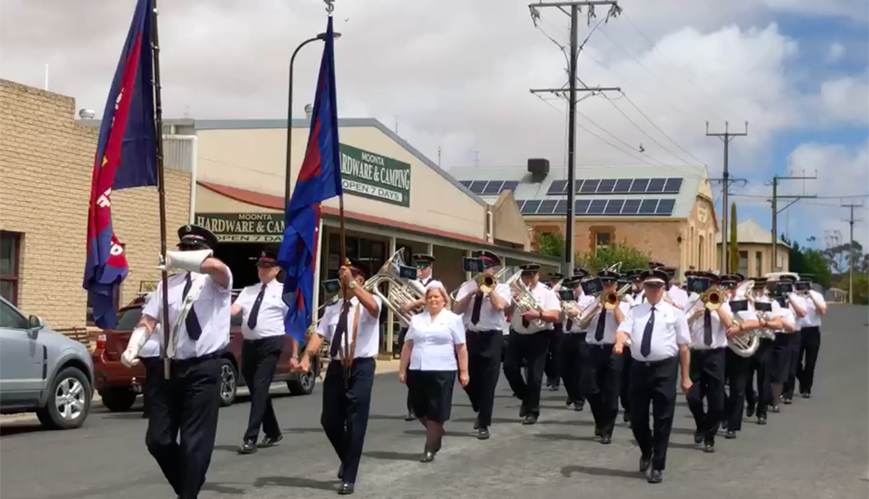 Copper Coast celebrates 136th anniversary
2 December 2019
Melbourne Staff Band play at the recent celebrations Copper Coast Corps anniversary. Photo: Mark Foyle
By Jessica Morris
The streets of the Copper Coast in South Australia were filled with music and praise as the Melbourne Staff Band took part in the 136th-anniversary celebrations of The Salvation Army's work on the Yorke Peninsula.
The weekend of 26-27 October was an event to remember, not only for The Salvation Army but for the close-knit Copper Coast community.
There were marches of witness, open-air meetings, a concert at the Wallaroo Town Hall and many other opportunities to honour God, according to Corps Officer Captain Karen Armstrong.
"The Copper Coast has had a huge influence on The Salvation Army right from 1881. I've never seen so much history in one area," Karen said.
"We started planning this 12 months in advance, and so many God-given opportunities have been given to us!"
The weekend, which also commemorated 20 years since the merger of Wallaroo, Kadina and Moonta Corps, was a fitting nod to the Army's heritage in the area, and one of the reasons why the organising committee included the wider community in the celebrations.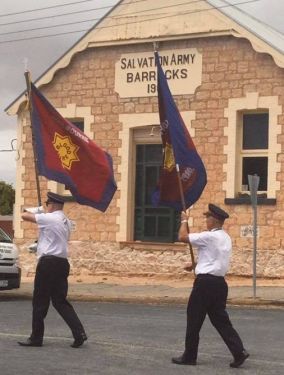 Melbourne Staff Bandmaster Ken Waterworth and bandsman Lieut-Colonel Bruce Stevens collaborated with Karen to organise the weekend and decided to give it a community feel. The corps partnered with the local Rotary Club for outdoor events and the general public were invited to the town hall for the Saturday evening concert, which involved the staff band and the KWM Band (Kadina, Wallaroo, Moonta Band).
"We reached more than 600 locals across three towns, and people have said they couldn't fault the message of Christ the whole weekend," Karen said.
"Many people remember hearing their local Salvation Army band on the street corner or at shopping centres," said MSB secretary Darren Waterworth.
"Many people applauded and lots of families followed the band to hear the outdoor recitals."
Since the celebration, Karen said the corps had experienced more connection with the local community than ever before.
"We are still reaping the benefits of the event, with a local school and Rotary donating to us because they see our presence in the area," Karen said.
"God is at work and he has done this!"