Tiny house, big answer to prayer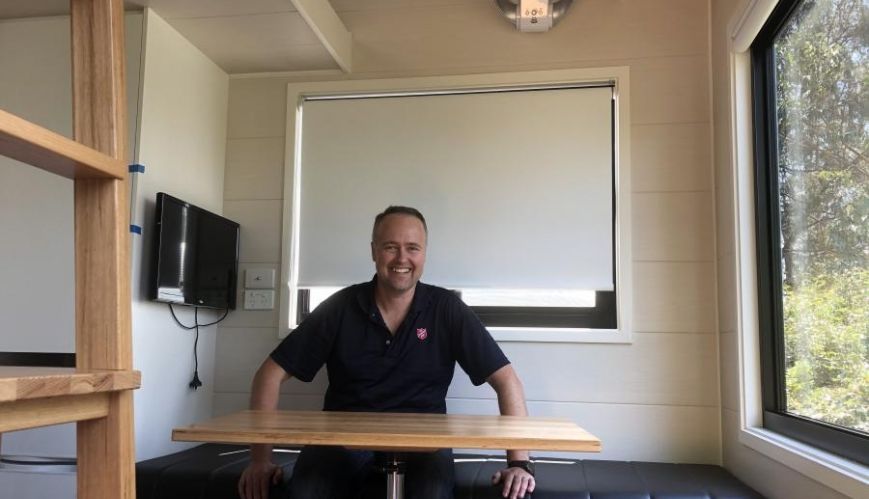 Tiny house, big answer to prayer
6 December 2019
Menai Salvation Army Leader Mark Soper takes delivery of the Tiny Home that has been donated to house people experiencing, or at risk of, homelessness.
By Lauren Martin
The Salvation Army in Sydney's south has been gifted a tiny home to assist with transitional accommodation for people experiencing homelessness.
Designer Eco Tiny Homes created the 3.6 x 2.4-metre 'studio series' home, which contains a queen loft bedroom, lounge, TV, table, kitchenette and bathroom. The tiny house is one of a number that the company has donated to The Salvation Army.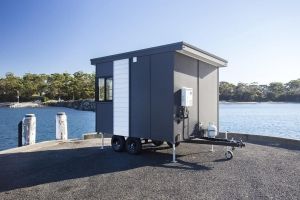 The Designer Eco Tiny Home 'studio series'. 
"We have been incredibly blessed," said Menai Salvation Army Leader Mark Soper. "One of the things our church has been praying for is to be able to house more people. Affordable housing is such a huge issue in the Sutherland Shire."
Shire Salvos, which includes Menai Salvation Army, Miranda Salvation Army and 2508 Salvos in Helensburgh, now has several accommodation options to assist people in need.
​"Coralee Rough is the Shire Salvos Community Coordinator," said Mark. "She's done a lot of the leg work to make this happen." 
Samara House offers transitional accommodation to women and children impacted by domestic violence and Chara House accommodates single women experiencing homelessness.
The new tiny home will enable people experiencing homelessness to have a safe place to live for the short to medium term until they can secure stable housing. Since the donation of the tiny home, The Salvation Army in the Sutherland Shire has also been offered additional accommodation at reduced rent for use by people experiencing, or at risk of, homelessness.
"We've got ladies in their 50s and 60s who are homeless because they can't afford to pay their rent anymore, and we've got guys coming out of prison and they've got nowhere to stay," said Mark. "There are just so many needs in this area around housing that's affordable or people on Newstart or low incomes.
"Our goal is to have at least 10 accommodation options, so we'll just keep praying into that."