Interview with Colonels Julie and Mark Campbell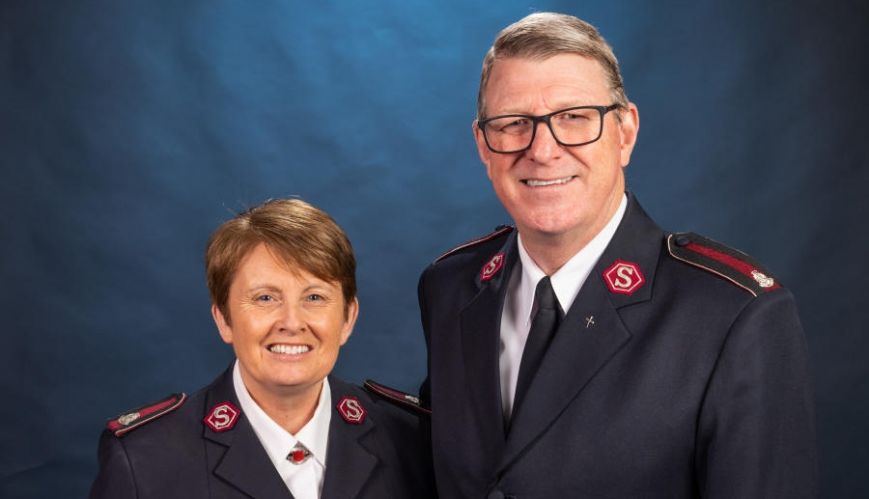 Interview with Colonels Julie and Mark Campbell
12 December 2019
Australian Salvation Army officers Colonels Julie and Mark Campbell are about to take up new appointments as Territorial Leaders of New Zealand, Fiji, Tonga and Samoa Territory, with the rank of Commissioner. 
Mark has been serving as Chief Secretary of the Australia Territory, while Julie has held dual roles of Territorial Secretary for Women's Ministries and Gender Equity Advocate.
In this video interview (below), the Campbells share about their transition to the new roles and their hopes for the continuing journey of Salvationists in the Australia Territory.
A Territorial Headquarters farewell for the Campbells was held in Melbourne on Thursday 12 December.
Commissioners Janine and Robert Donaldson were present, Janine sharing encouraging words from people describing the Campbells' influence on them, while Robert handed the Campbells some advice on New Zealand culture and what to expect.
In response, Julie thanked everyone for their kindness and support, believing for "even greater things" in the future for Australia and the New Zealand, Fiji, Tonga and Samoa Territory.
Mark also paid tribute to people he had worked alongside as Chief Secretary and felt he was leaving the Australia Territory in good hands, stating it had been a "pleasure" to journey with the Donaldsons in recent times.
"After 34 years as officers in Australia, now moving offshore, Julie and I strongly believe in the one territory for Australia," he said.
Lieutenant-Colonel Lyn Edge delivered a poem on the Campbells' Australia Territory journey and commented on how "excellent" it had been working together.
A Sydney farewell for the Campbells will be held at Stanmore House on Friday 13 December.