Salvos busier than ever this Christmas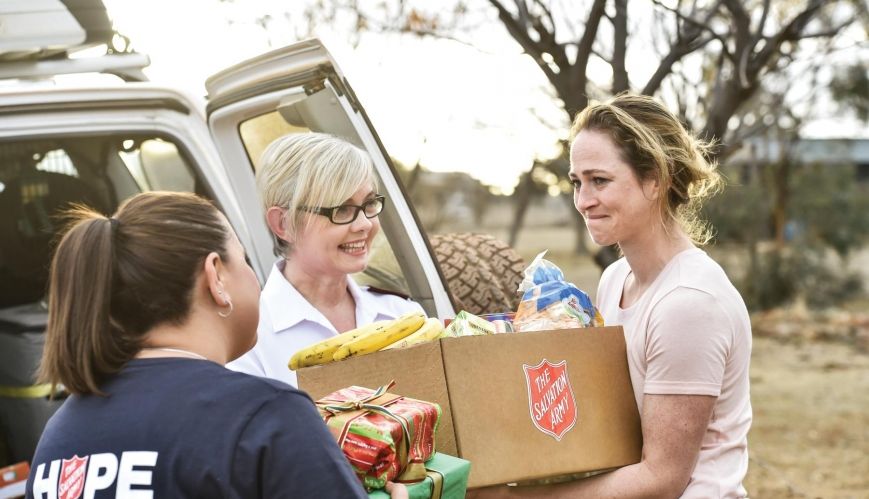 Salvos busier than ever this Christmas
13 December 2019
Salvation Army officers in drought and bushfire affected areas are expecting more requests for assistance than usual this Christmas. (Stock image)
By Lauren Martin
The Salvation Army has launched its annual Christmas Appeal, telling the public that it expects to be busier than ever this festive season due to the unprecedented fire emergencies and ongoing drought across Australia.
It has also released new research, undertaken by Roy Morgan, showing one in five Australians are worried about how they will meet Christmas expenses.
The research revealed that while Australians love spending time with friends and family, one in three felt pressured to spend more money than they could afford at Christmas-time.
Secretary for Communications Lieut-Colonel Neil Venables said Australians, more than ever, needed to get back to the true meaning of Christmas.
"The values of peace, joy and hope are what traditionally symbolise Christmas-time and we need to remember to prioritise relationships. This can mean connecting with friends and family as well as your local community."
Across Australia this Christmas, The Salvation Army expects to help around 300,000 people, with Christmas Cheer operations already well underway in most corps and centres. Corps officers in drought and bushfire-affected areas are expecting more requests for assistance than usual.
"We're supporting farmers that have no water coming out of their taps, farmers that have been hit by a double disaster of fire and drought and rural communities that are feeling the pinch as cashflow has all but ceased in these shrinking communities," said Neil.
"At the same time, we are still seeing families who are struggling financially in cities and urban areas all across Australia who are facing a bleak Christmas."
For more information about The Salvation Army Christmas Appeal, or how you could donate, head to salvationarmy.org.au