Changing the heart of a nation through prayer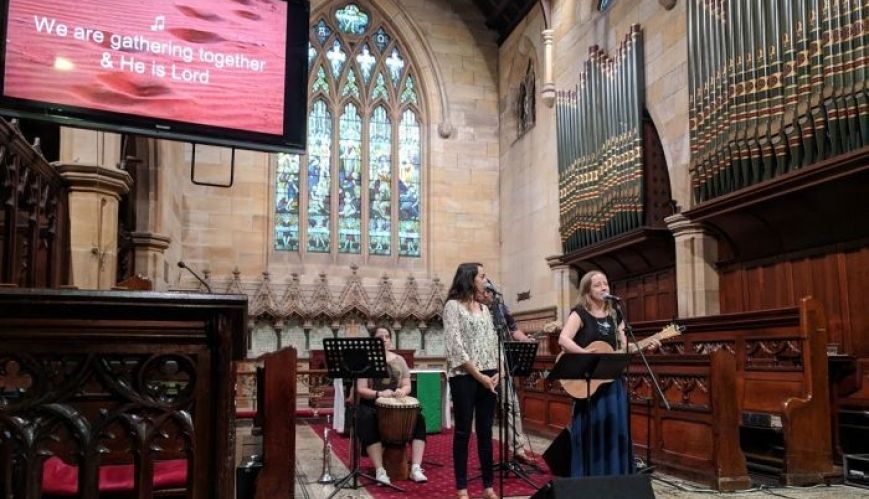 Changing the heart of a nation through prayer
15 January 2020
Prayer services will be held in churches across Australia as a time of lament and healing. (Photo by Common Grace: Scott Sanders).
By Jessica Morris
One of Australia's most senior Aboriginal Christian leaders is calling on Salvationists to join her in 10 days of prayer and lament in the lead-up to Australia Day, 26 January.
Aunty Jean Phillips, with grassroots organisation Common Grace, is leading the movement to #ChangeTheHeart of the nation by holding prayer services between 15-25 January.
Congregations across a variety of denominations are participating in the prayer meetings in an effort to bring reconciliation through truth-telling, action and justice.
"As we look at the history of our nation, this history belongs to all of us. But ... Australia has not got a very good history in its relationship with the First Nations people," said Aunty Jean.
"I'd invite you to come along to these various services, praying for race relations in this country. It's your history, it's our history and it's only the cross and the Christian Gospel that is going to bring healing to our nation."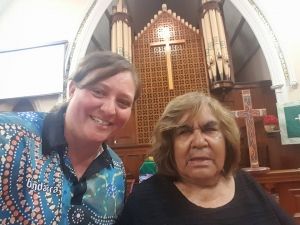 Fighting for reconciliation and healing through prayer – Brooke Prentis and Aunty Jean Phillips, two of Australia's influential Aboriginal leaders.
Last year, more than 2000 people gathered for prayer services across Australia, including members of staff at a private service held at The Salvation Army Territorial Headquarters in Melbourne.
This will occur again in 2020, and Salvationists from Stafford Corps in North Brisbane will also host a service on 18 January. Services will be held in every state, as well as in Fiji, and Salvos are encouraged to find their local service and participate. 
"January 26 is a day that divides Australians, and these prayer services are a way for us to unite in healing, and to humble ourselves in prayer as we approach the date," said Brooke Prentis, Aboriginal Spokesperson for Common Grace Australia.
"It is important that this crosses denominations, congregations and Christian expressions across Australia and that, as Christians, we receive the call of Aunty Jean Phillips as Australia's most senior Aboriginal Christian leader."
Brooke, who will step into the role of CEO at Common Grace in February, was part of The Salvation Army for many years, leading the Aboriginal and Torres Strait Islander ministry at North Ipswich in Queensland.
"The story of William and Catherine Booth and the Christian pursuit of justice was what drew me to be saved at Albion (now Stafford) Corps," said Brooke. "Having a service at Stafford Corps is like coming home!"
Salvos and members of the community are invited to participate in their local #ChangeTheHeart prayer service (listed here), or to register their own for Aboriginal Sunday on 19 January (Register here). You can access free resources here.