Salvos respond to bushfire donations controversy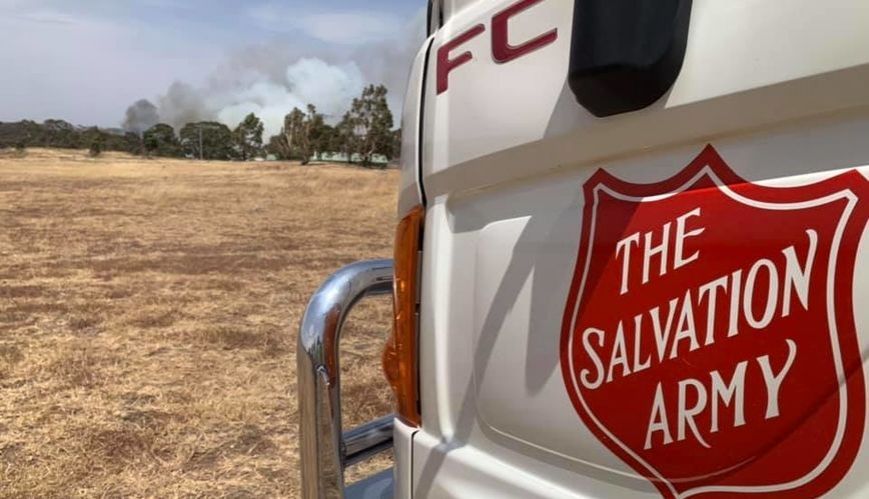 Salvos respond to bushfire donations controversy
23 January 2020
The Salvation Army has released a statement in response to recent media coverage of its role in distributing donated funds to those impacted by the bushfires. 
The statement reads: 
"The Salvation Army's response to the national bushfire disaster is in its fourth month. To date, we have distributed 80 per cent ($8.4 million) of the $11 million in funds that has been received. Over $43 million has been pledged to The Salvation Army since launching our Disaster Appeal on 9 November 2019.
"Money that has been raised during this period will be spent or committed by June 2020 to the immediate and longer-term recovery of those affected by the 2019-2020 bushfires.
"The Salvation Army Emergency Services (SAES) teams have been active in the bushfire crisis since September 2019, with more than 3000 staff and volunteers active. We have provided over 250,000 meals and over 240,000 light refreshments and personal packs to first responders and evacuees.
"Our personnel and mobile units continue to remain on the ground, providing immediate financial and emotional assistance, a hand of friendship or a listening ear. Twenty-six staff are currently supervising a dedicated telephone line for financial assistance and have assisted 2850 people.
"We thank the Australian community for its support. Our Community Engagement and Emergency Services teams are continuing to work with federal, state and local partners in disaster response and recovery plans to map out the steps ahead."