Salvos caravan club a 'church' on the move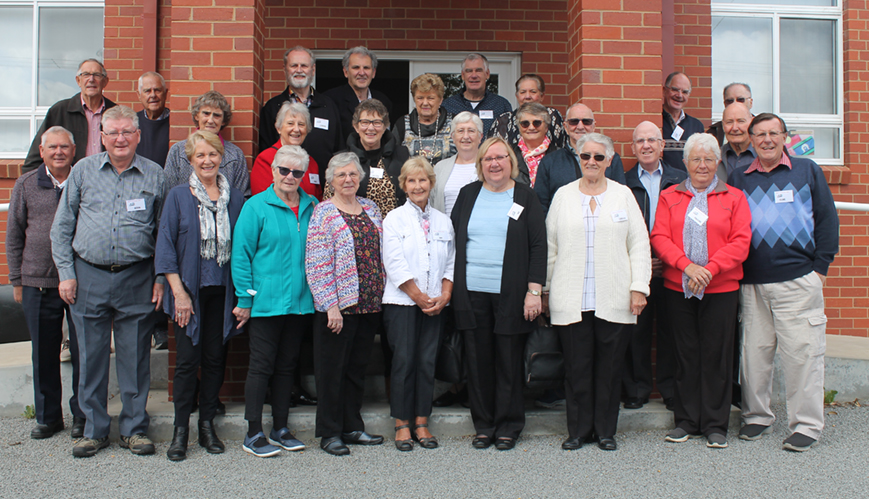 Salvos caravan club a 'church' on the move
17 February 2020
Members of The Salvation Army Caravan Club in Victoria worshipped at Wangaratta Corps during their last holiday in October. 
By Jessica Morris
If life is a highway, then church should be a moving vehicle. Just ask The Salvation Army Caravan Club in Victoria.
For more than a decade, Salvationists with a love for adventure have hooked up their caravans and hit the road, congregating at caravan parks across Victoria, South Australia and NSW to fellowship, relax and serve.
"My husband Kevin and I joined the Caravan Club in 2008. We enjoyed the fellowship and the relaxation of it – it wasn't a heavy program or anything like that; it is like being on a retreat, sharing with fellow Christians," said Pat Drinkwell.
Hailing from Greensborough Corps in Melbourne's north, Kevin and Pat organise the twice-yearly trips. Salvos from Geelong, Gippsland, northern Victoria, metropolitan Melbourne and even South Australia travel cross country for the 10-day adventures. They can bring their caravans, mobile home or stay in a cabin.
From art gallery visits to mini-golf tournaments and boat cruises, they come ready for anything. This often includes encounters with other campers who are invited to join the club's daily devotions.
"Lieutenant-Colonel Warren Golding includes all caravanners in these devotions and many wonderful moments of peoples' experiences of God moving in their lives have been told," said Pat. "The Holy Spirit has and is with us all these times."
Where there is a local corps, you can be sure the local band will be bolstered with a plethora of extra cornets and other brass instruments on the Sunday. And on the off chance there is no Salvos in the region, the campers always partner with a local church.
"Recently, we did the music at a Presbyterian church [in Hamilton]. There was no Army there so we contacted the minister and he was just over the moon we could come to celebrate with them and provide music," said Pat.
"The reception was just tremendous. And we always have a couple of rehearsals in the caravan park, which brings great interest and comments from the campers."
The Caravan Club is one of many activities organised through the Senior Ministries section at Greensborough Corps, which aims to support retirees with fellowship and ministry.
"The senior folk of our corps have shown they still have a lot to give in this ministry as their experience and expertise is invaluable when leading various tasks and group functions, and welcoming folk into the corps, all with an aim of introducing folk to Christ," said Kevin, the Senior Ministries coordinator. 
"What can be better than all ages of our churches getting together and worshipping our Lord, we all have something to give?"
Salvationist, adherents, regular attenders or supporters of The Salvation Army who are interested in joining the Salvation Army Caravan Club can contact Pat Drinkwell on 0407 984 477 or email pkdrinkwell@outlook.com. The annual fee is $10.