All things new at Captivated women's conference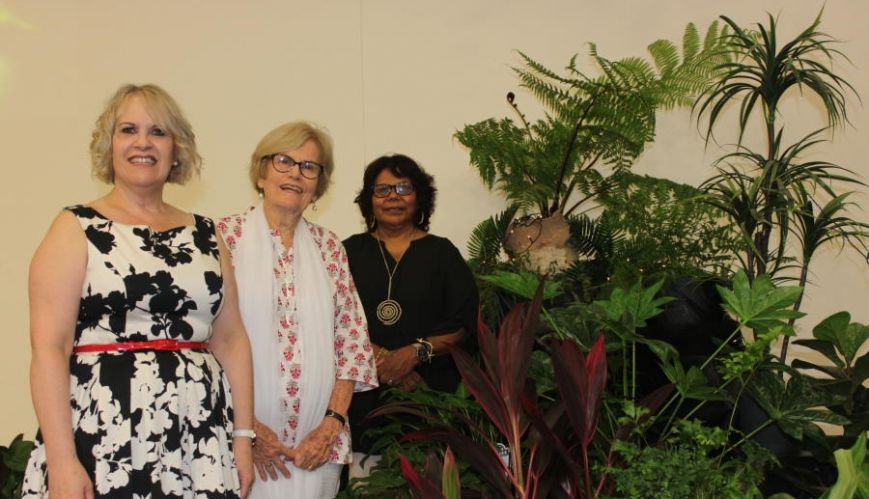 All things new at Captivated women's conference
12 March 2020
Commissioner Janine Donaldson, Colonel Olive Lucas and Aunty Esme Fewquandie at the 2020 Captivated Women's Bible Convention in Brisbane. Photo: Darryl Whitecross
By Darryl Whitecross
With a conference theme of 'All Things New', who better to have as the keynote speaker than someone brand new to a job.
That was the case at the Brisbane women's Captivated Anew conference, held at Stafford Corps this month.
Commissioner Janine Donaldson has been in the role of Australia territory leader and national president of women's ministries for a handful of months alongside husband, Commissioner Robert Donaldson, so was well qualified to speak to the theme.
This year marks 30 years since the Women's Bible Convention – now called Captivated – began in Australia and the Brisbane event continues to be a shining star on the Queensland women's ministry calendar.
The Friday night/Saturday event was divided into three sessions and included inspirational testimonies and challenging Bible focus. About 300 women had registered.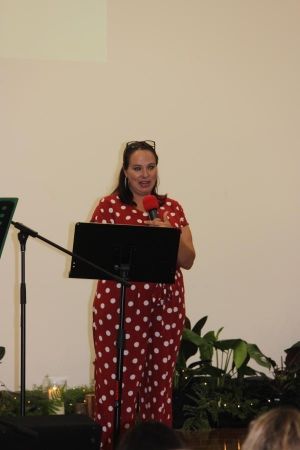 Mel Myors gives her testimony at the 2020 Captivated Women's Bible Convention in Brisbane. Photo: Darryl Whitecross
Aunty Esme Fewquandie, from Townsville Riverway Corps, told of a transformed life after an abusive childhood at Cherbourg Aboriginal settlement, giving birth to her first child at 14 and a marriage breakdown but has blossomed – like a butterfly emerging from a cocoon, she said – after God granted her a new beginning in the North Queensland city 10 years ago.
Mel Myors, who has been at Bayside Corps in Brisbane for two years, said in her testimony she planned to enter The Salvation Army Officer Training College after her new beginning when she discovered a God of love in 2018. This was after a love-less childhood without Christmas or birthday celebrations, a difficult transition into adulthood and many other issues and crises.
The Stafford worship auditorium was transformed into a rainforest with live plants, unfurling fern fronds – the conference symbol – and a 3m 'creek' complete with running water; all the work of Stafford soldier Nerylie Whitecross, who has created many memorable sets for Captivated across several years.
The worship centre, foyer, piazza and sports hall areas were set up as a village market with stalls, food and lolly tables, the Brisbane Streetlevel coffee van and a giant Scrabble board. Salvos Supplies was also present.
Janine Donaldson told the women that God was in the habit of making all things new. She said that no matter what season in life we are going through: "Don't ever give up on God."
About 90 people attended a testimony workshop in the Saturday break, which was delivered by retired Colonel Olive Lucas. Olive told her life story of many highs, dangers and tragedies around the world and life in a "very different" retirement.
A collection for the 2020 territorial women's ministries project, The Waterhole, raised $2608.
Retired Commissioner Jan Condon summed up the event in five words: "Captivated continues to be captivating", which was received by loud applause.