Donaldsons to self-isolate for 14 days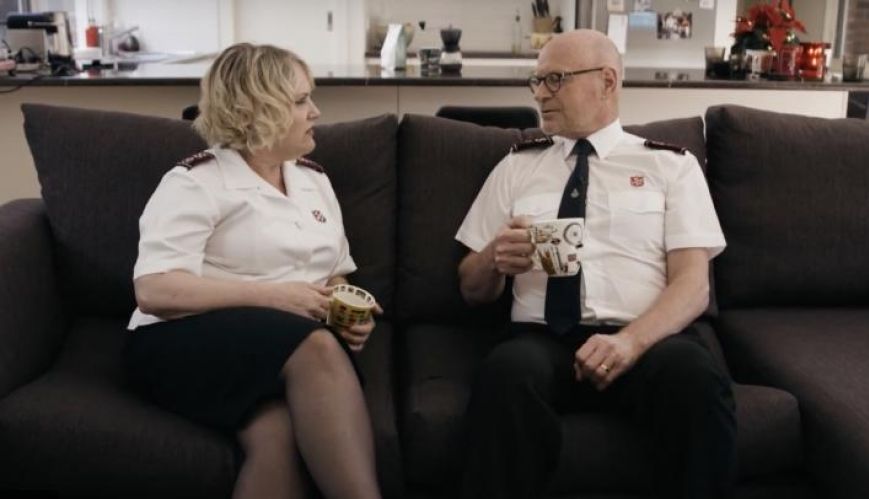 Donaldsons to self-isolate for 14 days
16 March 2020
Salvation Army Australia Territory leaders, Commissioners Janine and Robert Donaldson will self-isolate at home when on their return from New Zealand. 
By Scott Simpson
Commissioners Janine and Robert Donaldson have been told they will need to self-isolate for the next fortnight, after flying into Australia this afternoon from a weekend visit to New Zealand.
The Salvation Army Australia Territory leaders had been in their native New Zealand to conduct the installation of New Zealand, Fiji, Tonga and Samoa Territory leaders, Commissioners Julie and Mark Campbell.
Australian Prime Minister Scott Morrison yesterday ordered a 14-day self-isolation for anyone arriving in the country, to try to halt the spread of novel coronavirus (COVID-19), effective from midnight on Sunday.
"We would encourage everybody to follow the right advice and take the correct precautions with regard to coronavirus," said the Donaldsons. "Whether that means you have to self-isolate, as we now have to, then do so and follow the guidelines that have been set down.
"The fact that we will be in self-isolation for the next fortnight won't affect the work of The Salvation Army in Australia in any way. It will be business as usual – it's the Local Mission Delivery model that drives the work of The Salvation Army in Australia and, working within the appropriate guidelines, that will continue to happen."
Meantime, Chief Secretary Colonel Winsome Merrett has released a video statement outlining The Salvation Army's response to COVID-19.
The text of the statements reads:
In the wake of the COVID-19 pandemic, The Salvation Army will continue to care for the most vulnerable in our community and meet human needs. 
While the means of delivering our services might be changing, our mission hasn't.
I appreciate the anxiety surrounding us in these times and as a national movement, it's important that we remain calm, responsible and reassuring.
In times like this it is easy to panic with the magnitude of information out there, but is important we keep in mind the facts.
According to the World Health Organisation, about 80 per cent of people who get COVID-19 experience a mild case, about as serious as a regular cold, and recover without needing any special treatment. About one in six people become seriously ill. The elderly and people with underlying medical problems are at a greater risk of serious illness.
The Salvation Army is following the guidance from government and will update everyone as more information becomes available. 
Our senior leadership team has developed a plan to manage risks, while ensuring we can operate to the extent required.
I ask each of you to take care of each other during this trying time. It's important we remain vigilant in self-care and compliant with government advice.
We continue to pray for all those affected by COVID-19.
Thank you and God bless you each.