Salvos join the great teddy bear hunt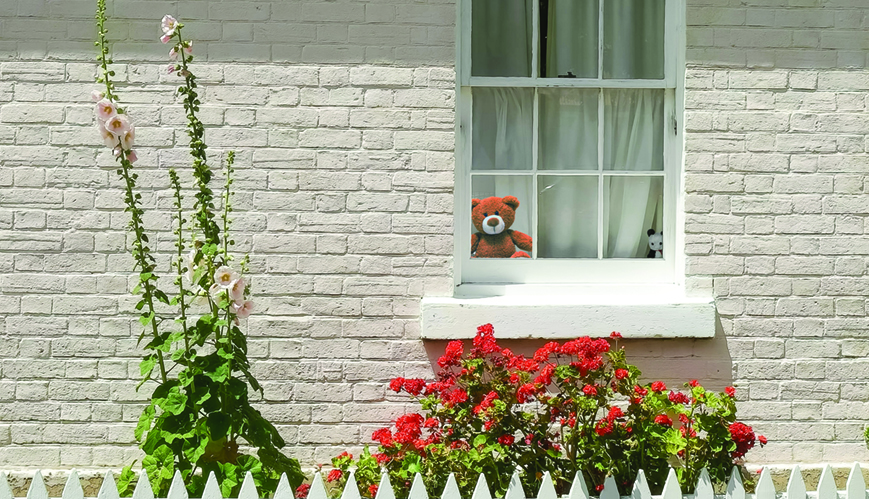 Salvos join the great teddy bear hunt
2 April 2020
There's a bear in there! Salvos are participating in a national teddy bear hunt. Can you spy Warcry's mascot Tum Tum?
By Jessica Morris and Simone Worthing
Social isolation can be un-bear-able, but Salvos around the country have jumped on board a national movement to give children the teddy bear hunt of a lifetime … around the block.
Salvos have joined the great 'Teddy Bear Hunt' by hiding teddy bears at their windows so children can spot them on their daily walks. The movement appeared on social media last week, inviting people to place a different bear in the window every few days so kids can participate in an ever-changing hunt.
Thousands of Aussies have since heeded the call from desperate parents whose kids needed to burn off some excess energy, including Salvos at Ringwood, South Barwon, Geelong, Pakenham and Menai Corps. Even the staff at Warcry jumped on board and hid Tum Tum in the picture above!
"A lady mentioned it [the Teddy Bear Hunt] on Facebook. I thought it was a nice idea because teddies make us smile," said Major Eva Wilson, a retired officer who attends South Barwon Corps in Victoria.
"We put Rumplemerer the bear in our window. A little girl spotted him and I heard her calling to her mum 'Look at the teddy' and waved to him! Another little boy and his mum stopped as well today," she said.
Some towns have created online maps to help children track down the missing teddy bears. And many people have decorated windows and drawn on the footpath to alert teddy hunters that, "there's a bear in there".
The Teddy Bear Hunt not only celebrates social distancing, but it promotes exercise, gives families some fresh air and connects the community while we isolate. Surely there's something warm and fuzzy in that for all of us?
HOW TO JOIN THE BEAR HUNT
1.     Choose a teddy bear and place it in your window so it can be seen from the street.
2.     Decorate the window or footpath so teddy hunters can spot your bear!
3.     Change the position of your bear every few days to keep teddy hunters guessing.
4.     Go on a bear hunt yourself and see how many you can spot while you exercise outside, adhering to social distancing requirements, of course!