Salvos op-shopping goes online in pandemic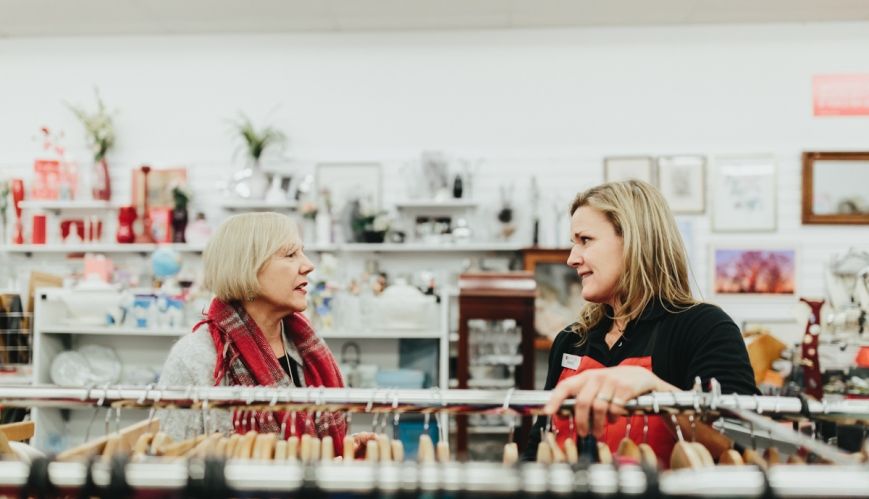 Salvos op-shopping goes online in pandemic
3 April 2020
Salvos Stores and all Family Stores and Thrift Shops are now closed in Australia until further notice.
By Lauren Martin
All Salvation Army Salvos Stores, Family Stores and Thrift Shops across the country have been shut until further notice due to the COVID-19 pandemic.
The decision was taken to ensure the safety and wellbeing of customers, donors, volunteers and staff. Stores were closed to trade on Wednesday 1 April.
Salvos Stores National Director Matt Davis said the closure was an incredibly difficult decision to make.
"Our whole reason for being is to help The Salvation Army achieve its mission and we can't really do that from behind closed doors," he said.
"Not only are we a vital source of funding for the mission of The Salvation Army, our stores are a community hub for our customers, volunteers and donors. They are a missional space where we strive, each and every day, to build healthy communities, care for people, work for justice and build faith pathways."
However, the retail arm of The Salvation Army is not completely 'shutting up shop', with some staff members continuing to work behind closed doors and an increased focus on ramping up online sales during the temporary closure.
"We are maintaining our social media presence and we will increase our online sale offering, continuing to provide that unique op-shopping experience for our community members," said Matt.
"We are encouraging people to hang on to their donations until our shops are ready to reopen, and we've already started talking about planning some pretty exciting reopening celebrations to give our people something to look forward to."
Salvos Stores plays a vital role in The Salvation Army's mission and is often the first point of contact for a person experiencing hardship to reach out for help and be linked with other Salvation Army services.
Matt said he doesn't want that mission to stop. "We're working on ways that our people can continue to be involved with the mission of The Salvation Army by assisting other expressions during this temporary closure period."
Salvos Stores will also use the closure period to increase its focus on how it can collaborate more closely with Family Stores and Thrift Shops and innovate its online shopping space.
"We will be preparing ourselves to bounce back better than ever!" said Matt.