Army responds to global pandemic needs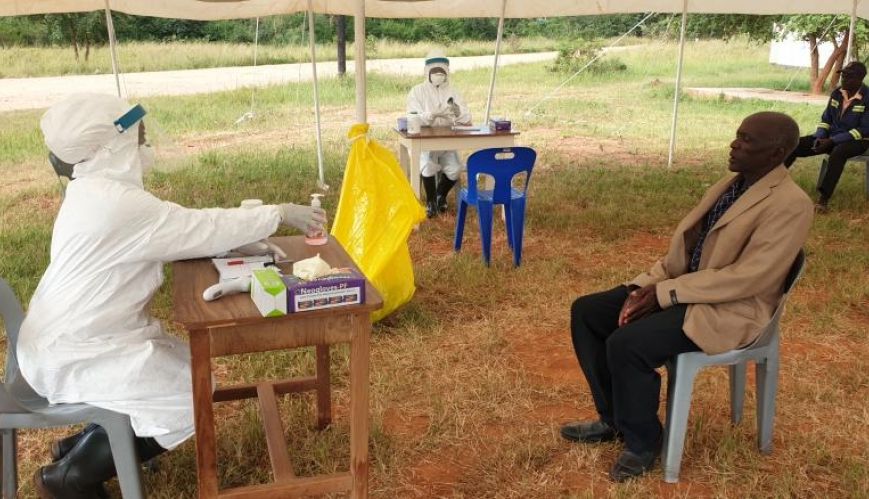 Army responds to global pandemic needs
23 April 2020
Potential patients at the Howard Hospital, Zimbabwe, are triaged before they enter the gates.
IHQ Communications
As covid-19 continues its impact around the world, The Salvation Army is helping meet the needs of each region's most vulnerable people in a variety of ways.
In many nations throughout Asia, The Salvation Army has been supplying hand sanitiser, food and basic grocery items to the elderly, the isolated, and those who have lost their income.

The Salvation Army in Bangladesh has been working with women in Dhaka who have left prostitution to mitigate the risk of them returning to a life of exploitation.

In India, the Army has been supporting medical staff, patients, the police, street children and homeless people in New Delhi.

Across North, Central and South America and the Caribbean region, The Army is maintaining services to vulnerable people as well as ramping up provision to meet the needs
of those particularly affected by the pandemic. This includes installing temporary handwashing
stations in schools in Belize, maintaining social assistance programs in Argentina, and serving those who rely on the Army's soup van and food bank in Thunder Bay, Canada.
The Salvation Army has also mobilised throughout Europe. In the Czech Republic, homeless hostels remain open. In Germany, the Dresden city council has placed vehicles and drivers at the Army's disposal in order to deliver food to homeless people. The Army's efforts to continue serving vulnerable members of society in Italy – particularly in Rome and Milan – have been featured on national television.

The Salvation Army is responding in Africa and the Middle East. In the United Arab Emirates, the Army is coordinating with other Christian churches to provide food assistance to struggling
individuals and families.