Salvos Stores online boom as some stores reopen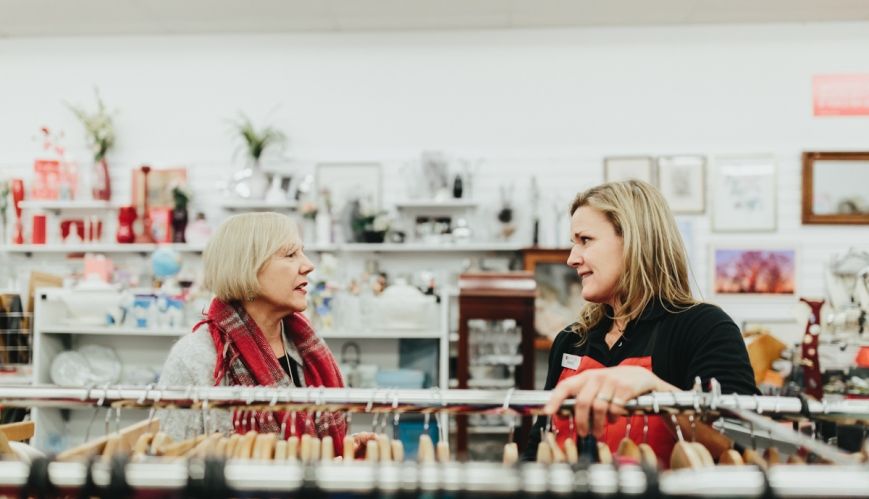 Salvos Stores online boom as some stores reopen
11 May 2020
A number of Salvos Stores and Salvation Army Thrift and Family stores are reopening in line with the easing of the coronavirus restrictions.
By Lauren Martin
As coronavirus restrictions start to ease across Australia, Salvos Stores is reopening a number of stores with strict social-distancing restrictions.
Seventy-eight stores opened their doors across the country on Monday 11 May to provide community support and as a place for people to donate items. In some states and territories, Salvation Army Thrift and Family Stores have also reopened.
"Salvos Stores plays a vital role in our communities by ensuring our customers have access to great quality items at reasonable prices, as well as providing support for the most vulnerable in our community," said Matt Davis in a statement released by The Salvation Army mission enterprise. "With winter approaching, we want to ensure our community has access to the items they need."
Additional safety precautions are being put in place including increased cleaning, contactless payment (where feasible), the installation of protective shields at counters, the provision of personal protective equipment (PPE) for all team members, hand-sanitising stations at store entrances and the holding of all donations for 72 hours before processing for sale. The first stores opened will be monitored as part of a staged process across the country.
Salvos Stores made the decision to close its doors to the public from 1 April due to coronavirus. Since then, it has ramped up its online presence, launching a revamped online store last week that enables individual stores across the country to list items for sale.
Salvos Stores Customer Experience Manager Aife O'Loughlin said the response from the community had been overwhelmingly supportive. "We sent out communications to our 'Club Card' holders that the store was open and within an hour and a half we had hundreds of orders that had come through," she said.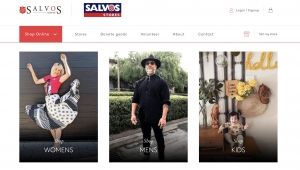 The upgraded online store had been planned for some time, Aife said, but coronavirus restrictions and closures made the roll-out more important, to keep the Salvos Stores community connected during the time of store closures. Now that stores are starting to reopen, the online store will continue to be a strong complementary offering, giving people the ability to op-shop from their couch!
"It's a great way to introduce people to op-shopping who have never op-shopped before. You can search what you're looking for and there are various filters," Aife said. "We now have over 30 stores that are listing new items every day and this will continue to grow."
In the weeks before Mother's Day, Salvos Stores promoted the sale of a Mother's Day hamper, which enabled people to gift their mother and their community at the same time by supporting Salvos Stores.
"Our Mother's Day packs were a huge success," Aife said. "We sold out of them twice! We were absolutely blown away and grateful for the support of the Australian public."
Selling more than 300 hampers, she said it enabled the Salvos Stores team to continue to contribute to the mission of The Salvation Army in the small way it could, while stores were closed. "It was [also] really great to see the messaging around those hampers – it was more than just a gift for your mum, it was a gift for your community and that really resonated with our community. We created awareness that everything you buy at Salvos Stores has a significant impact."
To find out which Salvos Stores are now open, click here 
To shop at Salvos Stores, head to: salvosstores.com.au/shop