National Day of Prayer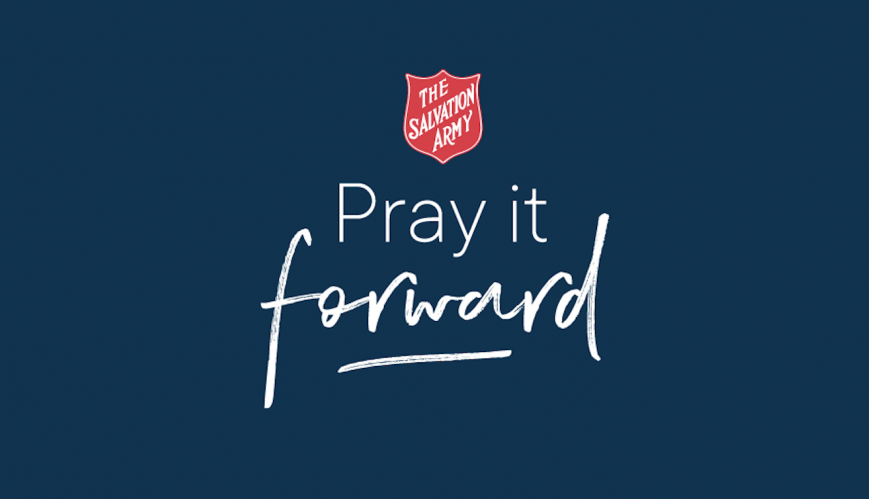 National Day of Prayer
17 May 2020
A national day of prayer on 17 May will be followed by a 21-day prayer initiative starting on Pentecost Sunday.
By Lauren Martin
A National Day of Prayer is underway across The Salvation Army in Australia.
Australia Territory leaders, Commissioners Janine and Robert Donaldson and Colonel Winsome Merrett, launched the initiative last week, saying, "As we see restrictions being eased, the question we all have is, 'what will this look like as we move forward?'
"What is God saying to The Salvation Army and what are we learning as a result of COVID-19?"
They have asked Salvationists across the nation to set aside time today (Sunday 17 May) to pray for the following:
The opportunity to reassess and evaluate the stewardship of resources of the Army.
New ways of delivering the God-given mission and the Army's methods to facilitate healthy Christian community.
New ways of encouraging people in discipleship and faith pathways.
All senior leaders of The Salvation Army have been asked to complete a survey in conjunction with the teams that they lead. The survey asks questions about what learnings can we, as an organisation, take from COVID-19, and how can those lessons be applied.
The collated results will be provided to a group of nominated young adult Salvos (under the age of 35) and they will deliberate on the findings. They will be asked to prayerfully consider the survey results and compile a list of recommendations that the territory's Executive Mission Council will consider.
"It's so important that this is underpinned with prayer," said Commissioner Robert Donaldson.
Today's National Day of Prayer will be the start of a season of prayer for The Salvation Army in Australia. A 21-day prayer initiative will commence on Sunday 31 May – Pentecost Sunday.
"We want people to pray as they feel led," said Commissioner Janine Donaldson. "But also to pray for that young group of Salvos as they interpret and discern those learnings, which comes in."
* Alongside the National Prayer initiative, NSW/ACT Division has planned 40 days of prayer commencing on 31st May. The divisional website offers a number of prayer resources, which anyone from other divisions is free to utilise: www.salvationarmy.org.au/nswactdivision/