Stories at the heart of acceptance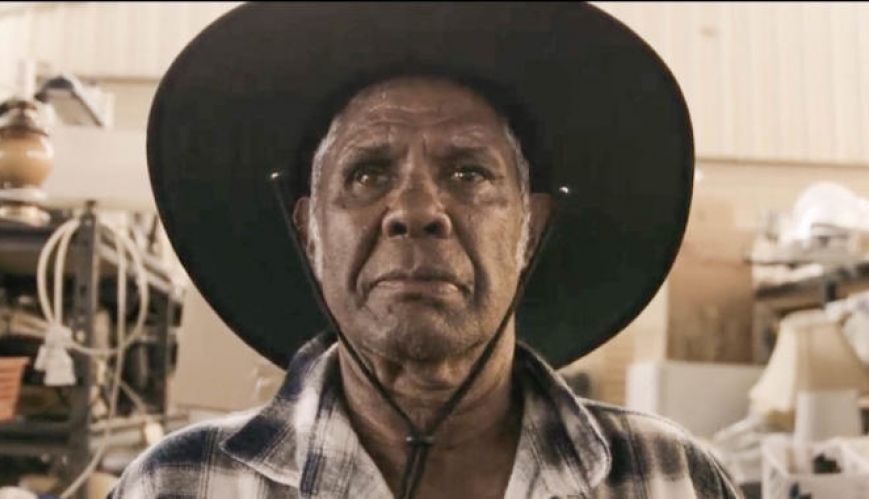 Stories at the heart of acceptance
26 May 2020
Uncle Peter Hyde found Jesus at Cairns Corps after connecting with the staff at the Red Shield Family Store in the city.
By Jessica Morris
Long before Uncle Peter Hyde was a Salvo, he knew that sharing stories led to reconciliation.
Uncle Peter is a traditional owner of the of Yidinji tribal land in Far North Queensland, which lies between the Barron River, up to Atherton and the Johnson River and back to Cairns. He is a member of the Gimuy Walubara peoples and speaks to school students about the origins of the land they walked upon.
"I would teach the kids my language and corroboree," he says. "I would tell them what my dad told me – how to cook, how to behave myself and how to dance."
At the age of 62, Uncle Peter hit a rough patch in life and struggled with alcohol. Sent by Centrelink to work at The Salvation Army Red Shield Family Store in Cairns, he poured himself into the job. Unexpectedly, he found common ground with the staff – in particular Alison Geno, the store manager and a soldier at Cairns Salvos.
"I met those people there and we started talking, so when I went a bit off-road [I knew I] had a friend, and they asked about life," he says. "I told them I was a traditional owner, and we talked a bit of language."
The conversations led Uncle Peter to become a Christian, but his new friends had more for him. "I met the Lord, and they said, 'You can now come to church to play guitar!'"
Uncle Peter promised to attend a Sunday service at Cairns Salvos, but when he arrived he realised there was so much more for him to give and receive. Befriending Corps Officer Major Ben Johnson, who he calls 'Brother Benjamin', Uncle Peter shared generations of stories with his new family, just as he had done at schools.
Soon, he was journeying with Ben to volunteer in the community, welcoming guests from Papua New Guinea to the corps, and embracing the corps' diverse peoples with a welcome to country, traditional music and art. 
"Reconciliation in the Church is not overtaking the Lord; it's not getting away from the Lord. It's really good for the soul," says Uncle Peter. "Brother Benjamin talks about 'For God so loved the world ...' and [I know] the house of God is for Aboriginal people, Chinese people, white people."
With a renewed heart and mind, Uncle Peter is modelling what it means to be reconciled to God, land and one another, one story at a time. "A traditional owner loves the Lord and he welcomes you – there's no barrier between him and you and God," says Uncle Peter. "People of this land [know that]. They are very soft. There's an appreciation and love for the Lord. That's what reconciliation means to the Aboriginal people."
To watch the story of Cairns Corps, featuring narration by Uncle Peter, click here.