You are here:
Home › News › 2020 › 07 › 10 › More Financial Counsellors Hit The Road Thanks To Transurban
More financial counsellors hit the road thanks to Transurban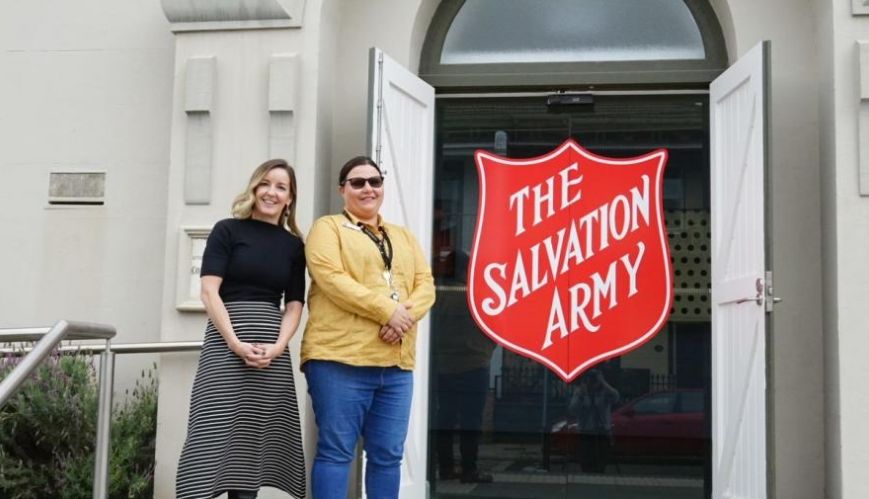 More financial counsellors hit the road thanks to Transurban
10 July 2020
Bonnie Phimester (right) with Transurban's Jane Calvert (left) was one of the 2019 recipients of a Transurban scholarship to study financial counselling at Eva Burrows College.
By Lauren Martin
Applications are now open for a unique scholarship program that assists five Salvation Army officers or employees to study a Diploma of Financial Counselling.
The scholarship program began in 2019 as a result of a Salvation Army–Transurban partnership. Transurban operates Linkt toll roads in Brisbane, Sydney and Melbourne.
It came about after Transurban approached The Salvation Army to invite a Moneycare Financial Counsellor to sit on a steering committee that was looking at how to assist customers in financial hardship who experienced tolling debt.
"We wanted to better understand how the business could detect and support customers going through difficult times," said Jane Calvert, Transurban's Customer and Communities Advocate. "We were so impressed by the breadth and scope of the work that financial counsellors do and how critical it is."
The work of the steering committee led to Transurban establishing its own dedicated financial hardship team, called Linkt Assist. During that process, the company engaged a Salvation Army financial counsellor to help co-design a series of educational videos on tolling,aimed at financial intervention. 
The first Transurban Financial Counselling scholarships were offered last year and resulted in four employees and one Salvation Army officer undertaking Diplomas of Financial Counselling at Eva Burrows College.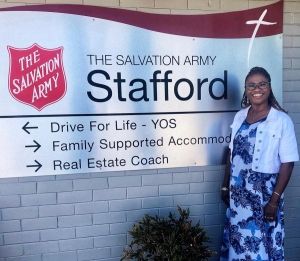 Kay Phiri was one of five recipients of a 2019 Transurban scholarship to study financial counselling at The Salvation Army's Eva Burrows College.
"After working six years in homelessness, I know that is really not a diagnosis, it's a symptom," said 2019 scholarship recipient Kay Phiri who works for The Salvation Army in Stafford, Brisbane, as a case manager in Family Supported Accommodation. "Financial counselling will make a huge difference in the way I work with families, so this [scholarship] is huge for me."
Major Annette Keane, an administration and pastoral support officer at a Salvation Army homelessness service in Sydney, was another scholarship recipient in 2019. She said having financial counselling qualifications will assist her in any appointment she is given, but particularly in helping women who have come out of abusive relationships. "This gives me an opportunity to assist women who have no idea of how to budget or who have never managed their money because their husband or partner has controlled it," she said.
The scholarships are just one way Transurban works with The Salvation Army to strengthen communities. Transurban also supports The Salvation Army's Drive for Life program, which helps vulnerable young people develop life skills and safe driving practices, while working towards getting their driver's licence. 
Applications for the Transurban Financial Counselling scholarship close on 12 August. For more information, head to: evaburrowscollege.edu.au/students/scholarships/transurban-financial-counselling-scholarship