Engaging children in a digital world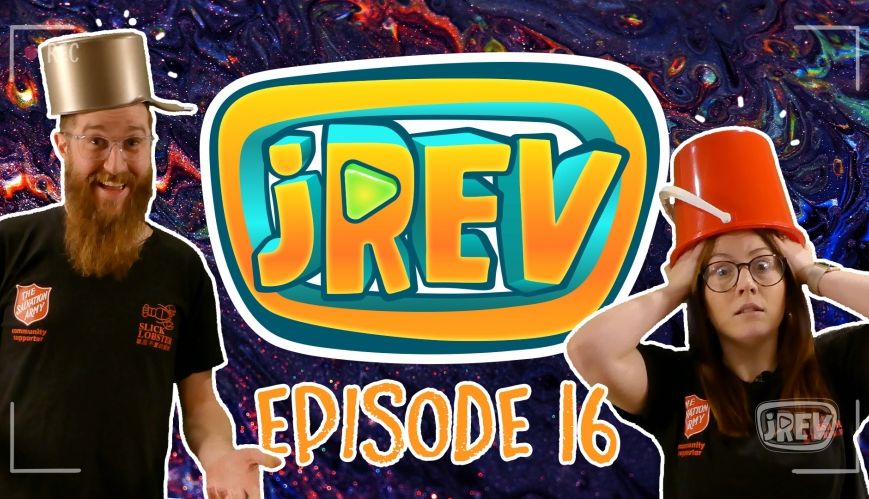 Engaging children in a digital world
21 August 2020
JRev is a Salvation Army Good News YouTube channel for kids.
By Lauren Martin
The Salvation Army is encouraging its officers, staff and volunteers in the children's ministry space to put forward ideas on how best to reach children within the digital space.
The Army's Ideas Platform (ideas.salvationarmy.org.au) has launched a new 'challenge', offering up to $75,000 in funding grants to continue the grass-roots innovation that has been springing up throughout the coronavirus pandemic.
"Since COVID-19, we have seen a lot of great grass-roots innovation taking place [in the digital/online space] that may not be able to be maintained post COVID-19 once content producers go back to face-to-face ministries," said Greig Whittaker, Salvation Army Executive Manager for Innovation.
"We want to keep innovating in the face of adversity. We want to ensure that online momentum that has been built up doesn't go to waste. We want to capture this creative momentum and turn it into strategic outreach."
Since being launched at the beginning of August, ideas have flooded in from Salvation Army expressions around the nation. The children's ministries team from Ingle Farm Corps in Adelaide launched a successful Good News YouTube channel called JRev. Co-host and Ingle Farm Ministry Assistant Sarah Green said it's been exciting to see the audience grow and interact with Jesus throughout this period of social isolation: "We've received thousands of views on both YouTube and Facebook, and viewership from all over Australia, as well as the US and Canada.
"We've had children make first-time decisions from watching the video content and we know this because their parents have told us. We've extended our JRev community from the northern suburbs of Adelaide to a national community of children, parents and caregivers, and local leaders experiencing Jesus together."
Now, they're applying for an innovation grant to extend JRev's capacity, including a second show and curriculum aimed at pre-school children, and to create more sustainable rhythms for the team. "It's our prayer that this online engagement would see more children and their families experience life-changing transformation through meeting Jesus!"
Other ideas include an online or mobile app for junior soldiers so that they can continue their lessons from home, or for those families connected with The Salvation Army that don't live close to corps locations.
Not all ideas are focused on the online space. 'Salvos Adventures' is an idea to create opportunities for children's ministries teams to bless families with activities that would usually be out of their reach due to their financial situation or personal circumstances.
"Coming alongside people and sharing experiences with them allows us to invite them to hear the Gospel message and bless their children/families from a personal place of relationship and hence why I would love to see funds allocated for this purpose," said Christopher Edwards, Ministry and Family Worker at The Salvation Army Dooralong Transformation Centre. "I suggest we get people outside off devices and into tangible and memorable experiences that they can keep and hold on to."
The Children's Challenge is open until 31 August. People can submit ideas, or vote for others' ideas here: ideas.salvationarmy.org.au