You are here:
Home › News › 2020 › 09 › 01 › Work Starts On Building Better Future For Struggling Families
Work starts on building better future for struggling families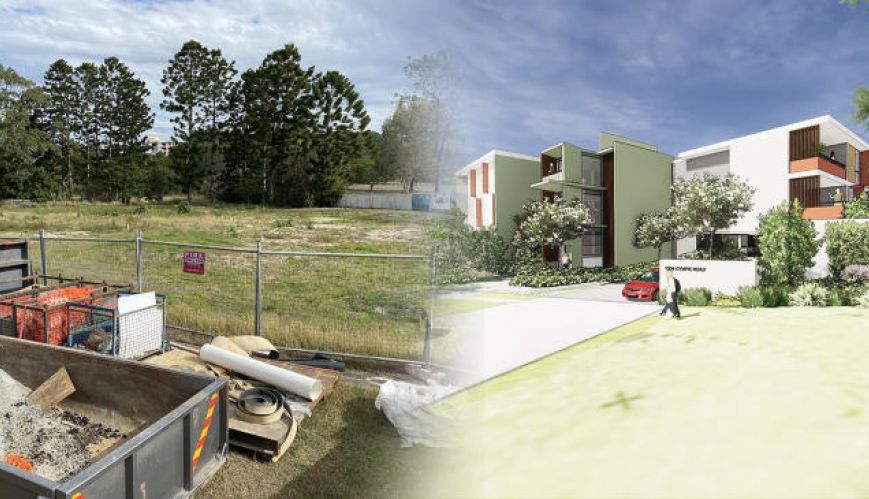 Work starts on building better future for struggling families
1 September 2020
From this to this. Work is about to start on giving a new lease on life to the old Glenhaven women's and children's crisis facility site in Brisbane. The montage is an image on what the site looks like today and an artist's impression of what the finished facility should look like. Artwork: Darryl Whitecross
By Darryl Whitecross
The Salvation Army has begun construction on the redevelopment of the old Glenhaven women's and children's crisis accommodation centre site at Chermside in Brisbane's outer northern suburbs.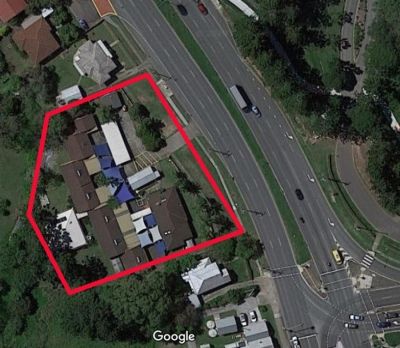 A satellite image with the old Glenhaven site marked.
The location of the original Glenhaven complex was kept relatively 'secret' to avoid any incidents between the women and aggressive or aggrieved partners. This is not to be the situation now.
Tim Lambert, the Army's senior development manager with the property department in Queensland, said the Gympie Road site was being redeveloped into an affordable housing facility with a mixture of two and three-bedroom units designed for families or single parents and their children.
Tim said this was a change from the crisis housing model into a more holistic approach with focus on the spiritual wellbeing of the affected people as well as the social aspects of their situation. He said it was "a change of direction" and the new complex would have "a family feel". The facility would provide "enough separation and security" to avoid any issues between family members, he added.
The project has been made possible through a $5 million grant from Doug Cory's privately funded Cory Charitable Foundation to mark its 25th anniversary, a sizeable donation from Brisbane City Council Lord Mayor's Charitable Trust and funding from Salvos Housing.
"The donor has had a long association with The Salvation Army, which is great and it's really a project he's very passionate about," Tim said.
It has been almost 12 months since Doug Cory, who set up the foundation in 1983, officially turned the first sod.
The new three-storey facility is to have 26 units, 26 car parks, an extensive outdoor space with a tennis court and rebound basketball wall, vegetable and flower gardens, a playground, indoor common area and a library. Tim said it would be "a bit of a sanctuary" with "a strong focus on kids".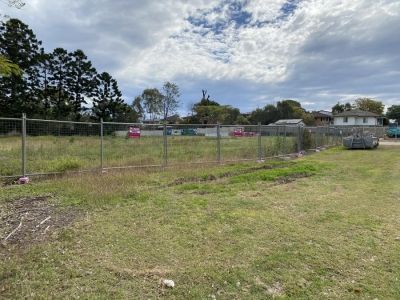 The old Glenhaven site just before work started.
The old Glenhaven complex was a 1970's hotel/motel facility that the Army bought and used "as is" for several years.
"It was never purpose-built for crisis accommodation and it had reached the end of its useful life," Tim said. "It was literally like a [country] motel scenario where you drove in and parked your car; where they delivered your breakfast through the holes in the wall and you went on your way the next day," he said.
The building is to be run by the Army's social and affordable housing provider, Salvos Housing, which provides affordable housing to people who would otherwise experience homelessness.
"Construction started on August 28 and it will be a 12 to 14-month construction," said Tim, who added that the site "in the middle of Chermside" was "an ideal location" and would be one of "two or three" similar facilities the Army planned to construct "in the next few years".
There are no plans for the name Glenhaven to be attached to the new facility. "Not every building has a name tag," Tim said. "Internally, we've been calling it the Cory Centre because of the donor's relationship with the project but there hasn't been a designated name for it. If you're walking down the street, not every building has a name. It shouldn't be any different with this site."
He said the Army did not want people to have pre-conceived connotations as to what the facility was for. "If you are an average person with an average job and you're walking down an average street ... you couldn't tell the difference between us and anyone else. You should be able to live in the same street and have the same rules and show the same respect as everyone else. It's meant to be a true blended community.
"It's a truly affordable housing model. It will have a mixture of men and women and it's not a women's crisis centre. It's not a domestic abuse centre. It certainly will have people who have suffered all those things, but there will be enough separation and security for people coming out of those situations ... but will have the ability to feel safe and secure within the complex itself.
"It's an exciting project. It'll allow The Salvation Army to do the things that we do. It's not about just giving [the residents] a roof but it's also dealing with their spiritual and social situation and being able to get them the right support and work with them to get them back into the workforce; to get them back into the normal rental market.
"We're the cog in the path of them getting back on their feet."