Territorial leaders' call to prayer for healing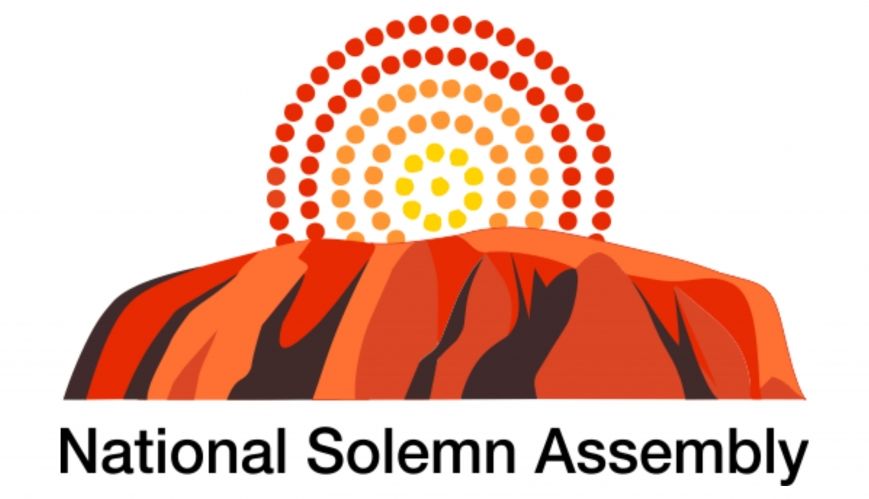 Territorial leaders' call to prayer for healing
21 September 2020
The National Council of Churches in Australia (NCCA) has called a National Solemn Assembly online event for 26-27 September to focus on prayers for healing.
By Lauren Martin
Territorial leaders Commissioners Janine and Robert Donaldson are calling on Salvationists across Australia to participate in a weekend of prayer and fasting with other Christians across Australia.
The National Council of Churches in Australia (NCCA) National Solemn Assembly online event this weekend will focus on prayers for healing.
Robert said he and Janine would be spending the weekend at their home in Melbourne, taking part in a number of the 90-minute segments happening from 9am-9pm on both Saturday and Sunday 26-27 September. He is also encouraging Salvationists around Australia to set aside time to connect with the event via the online video conferencing tool, Zoom.
"There are lots of options for our people to join the churches across Australia and pray for healing," Robert said. "The whole journey that The Salvation Army in Australia has been on for a few years now, there's been pain ... so I think as part of the Australian community, we ourselves need to take some time for a bit of reconciliation and healing as well."
The event will be driven by Indigenous Christian leaders and feature segments run by leaders in different churches across the nation, including The Salvation Army. There will be small group prayer, live worship, Bible reading and interactive prayer.
"There is no doubt that much healing is needed in our land," said Anglican Bishop Philip Huggins in a message on the NCCA website about the event. "Healing from the pandemic and its consequences; healing within Indigenous communities; healing between Indigenous and non-Indigenous communities; healing of many individuals who carry soul-wounds from times past."
Robert, Australia Territorial Commander, will present a reflection for 'healing the nation', based on the experiences of Father Michael Lapsley, a New Zealand priest who served in South Africa, a country where the Donaldsons have also served.
"My reflection is in honour of this man of God," said Robert. "It was an absolute honour for me to meet him in person."
Father Lapsley lost both of his hands in a letter-bomb attack. His journey from 'victim to survivor, to victor' is powerful and Christ-centred. He now operates the Institute for Healing of Memories in Cape Town.
Robert says he will tell part of Michael's story and pray for the presence of God to be felt by Aboriginal and Torres Strait Islander people who are hurting and for the injustices of the past to be redeemed. He said his prayers would also go wider, that all Australians who have faced injustices will not only survive but become victors.
The Salvation Army Australia has been on its own journey of reconciliation, with numerous Yarning Circles being held across the nation this year.
"We are on a very positive journey with our First Nations people," said Robert. "This [prayer and fasting event] is so timely in that our first national Reconciliation Action Plan [RAP] is being written. We [he and Janine] have had the privilege of reading the final draft of it and we really appreciate that it's not tokenism – it's got real depth and real commitment."
Salvationists and supporters of The Salvation Army are invited to take part in the National Solemn Assembly by logging on to Zoom with the following details:
DATE: Saturday & Sunday 26-27 September 2020
TIME: 9am-9pm (AEST)
ZOOM URL LINK: https://zoom.us/j/776881184
ZOOM MEETING ID: 776881184
ZOOM Tutorial: https://youtu.be/hIkCmbvAHQQ