Financial relief a matter of reading the signs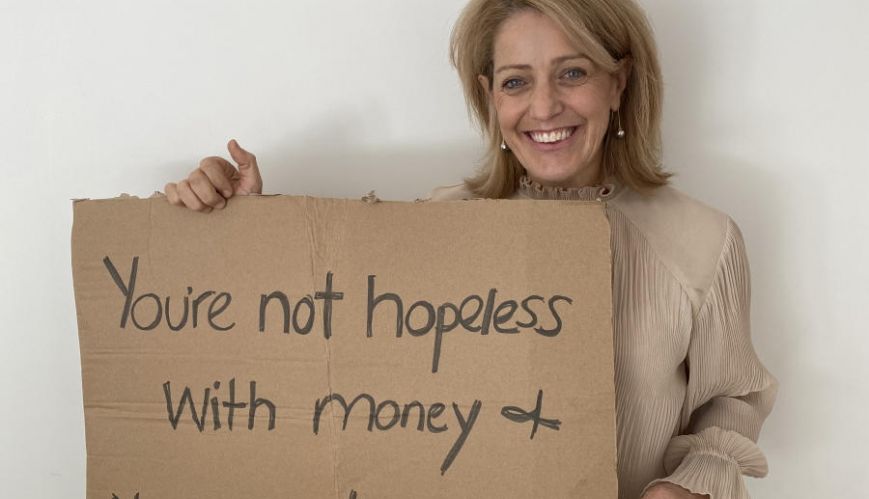 Financial relief a matter of reading the signs
14 October 2020
Moneycare's Kristen Hartnett is encouraging people to seek assistance if they're struggling financially.
By Lauren Martin
A year-long measurement of The Salvation Army's Moneycare free financial counselling service has found that people engaging with the service experienced significant mental health improvements and gained the ability to meet necessary living expenses, among other benefits.
The Salvation Army has released the results of the National Outcome Measurement of Moneycare for the financial year 2019-20 during Australia's Anti-Poverty Week. The service said 2020, in particular, had been a tough year for Australians, with almost a third of people accessing Moneycare since April negatively impacted by either the COVID-19 pandemic or bushfire disaster, or both, and had never reached out for help before.
"Nobody knew we were about to suffer the double blow of bushfires then the coronavirus," said Kristen Hartnett, a Moneycare financial counsellor. "The hardship is there, the injustice is there, and we know for example when someone has a loss of a job they can lose an identity, an income, a purpose.
"With so many Australians finding [themselves in that situation], we as a church need to be in that space front-and-centre, and quickly, to help them reframe their story and re-envisage their life."
Kristen said that re-envisaging involves not just practical assistance but a lot of prayer and connecting with people one-on-one, the way that Jesus did: "What we do is look after the one in front of us. We continue to connect with people no matter what the circumstances, connect with people who have often got no one else in their life. It's the power of really listening to their story – that's the love of Jesus."
Breathing space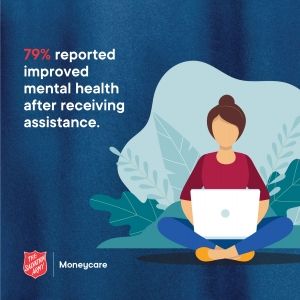 For Scott, who lives in the NSW Hunter Valley, Moneycare was a 'life-saver'. A casual worker, he fell behind with his bills and began to use pay-day loans to keep his head above water. It wasn't long before the financial stress started to take a toll on his mental health.
"I was pretty much struggling with bills, car rego and all that stuff," he said. "I was trying to keep up, but it was just getting harder and harder."
A Salvationist that he knew urged him to reach out to Moneycare for assistance and, after a while, he swallowed his pride and did just that. After working through his loans and advocating on his behalf, Scott said: "It feels like I can breathe again."
Scott falls into one of the 69 per cent of people who accessed Moneycare during the 2019-20 financial year who said his personal wellbeing had significantly improved. Other results of the outcome measures showed that 67 per cent of Moneycare participants had no problems with debt after their engagement with the service.
For resources on how you can support your community with a range of Moneycare-produced resources, head to: my.salvos.org.au/anti-poverty-week