'Making It Happen' for Australia's Indigenous women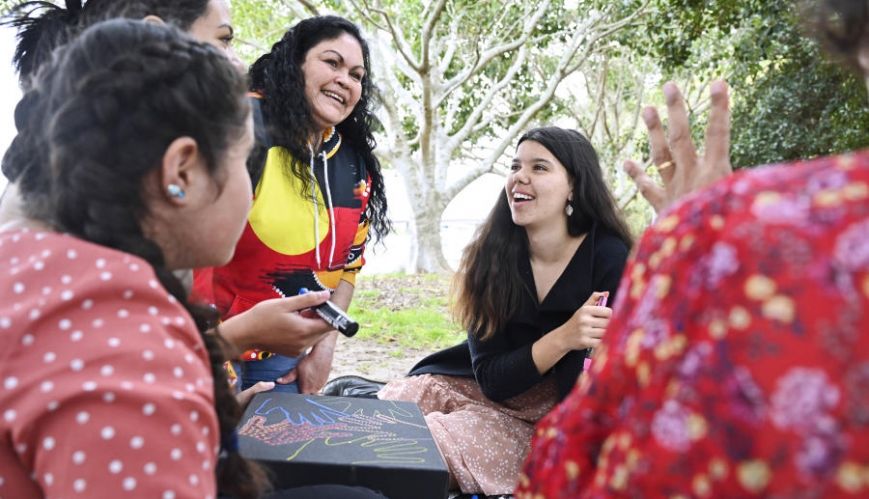 'Making It Happen' for Australia's Indigenous women
20 October 2020
The Salvation Army has launched its 'Making It Happen' internal fundraising campaign to raise money for programs that support Indigenous women. Photo: Salvation Army stock image
By Lauren Martin
The Salvation Army has launched its Women's Ministries 'Making It Happen' campaign for 2020-21, which raises money to support disadvantaged women across the world.
Funds raised during this particular campaign will stay 'local', going towards supporting Aboriginal and Torres Strait Islander women through two initiatives – The Waterhole, a Salvation Army drop-in community centre in Alice Springs, and national programs to support Indigenous women who have been impacted by incarceration.
Speaking at the national launch, held via the online video conferencing tool Zoom, Commissioner Janine Donaldson, Australia Territory President for Women's Ministries, said it felt right this year to be giving much-needed emphasis to First Nations people: "I was reflecting and praying about the project, and the Lord really placed on my heart the importance this year of supporting women in a local community. We need to acknowledge our past and look to our future together and serve together for a better future."
Over the past 10 years, Making It Happen has been a way to meet the needs of women and children who are experiencing disadvantage in developing countries. Now a national fundraising initiative, The Salvation Army Adults Ministry stream has taken over responsibility for its success.
At the launch, Sue Hodges, from the Aboriginal and Torres Strait Islander Ministry, said because First Nations peoples continued to experience unparalleled injustices in their community, The Salvation Army saw this as an area that demanded attention.
Flower of Opportunity – the artwork created by Sharon Phineasa for the 2020 'Making It Happen' project.
Sue said 86 per cent of Aboriginal and Torres Strait Islander prisoners in Australian jails were male. "A lot of women are impacted by having someone in jail," she said. "They may be wives, daughters, sisters, partners and grandmothers, and I've been one in my family who has supported a number of my brothers and cousins who have been in jail. The impacts have included emotional, physical and spiritual breakdown."
A specially commissioned artwork by artist Sharon Phineasa was also unveiled at the launch. It is called 'Flower of Opportunity' and is inspired by Philippians 4:13: "I can do all things through Christ who strengthens me."
The fundraising target for the Making It Happen campaign is $200,000 and the campaign will run until November 2021. Salvation Army personnel, employees, volunteers and Salvationists are encouraged to donate and be creative in ways to fundraise for the project.
"And we hope that all Salvos will not only support financially or through fundraising but will be active in seeking out, to support and encourage, with our Aboriginal and Torres Strait Islander women, those who are experiencing hardship," said Sue.
People can contribute to the Making It Happen fundraising campaign by heading to: makingithappen.salvationarmy.org.au