Doorways program model on the table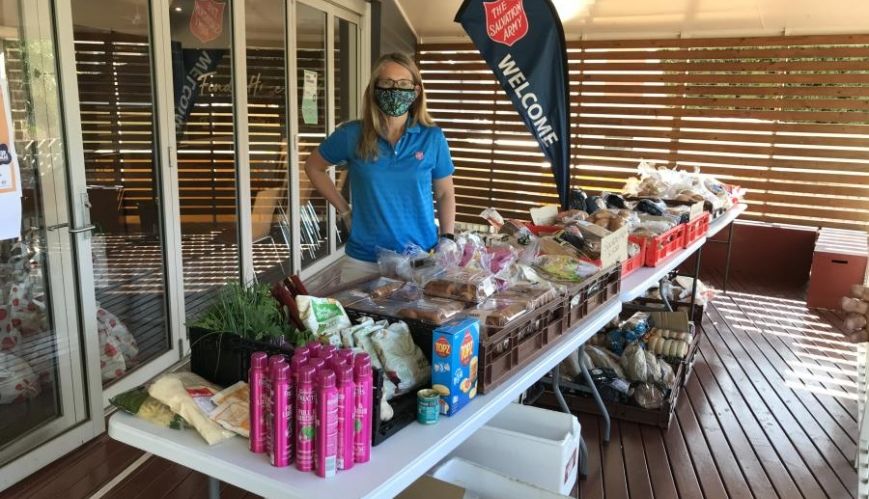 Doorways program model on the table
27 October 2020
The Salvation Army's Jo Popplestone is Project Manager of the Doorways Evaluation.
By Lauren Martin
The Salvation Army is undertaking a review of its national Doorways program in order to deliver a consistent service across the country.
Doorways provides emergency financial relief across Australia and, in some areas, holistic case management with referrals to internal and external support services. The model works by providing financial and material assistance as well as building capacity and increasing resilience of individuals and families experiencing economic hardship.
There are hundreds of Doorways sites across Australia, many run in partnership with local corps and ministries. Jo Popplestone is Project Manager of the Doorways Evaluation and says, across the country, there are many different ways that the service is delivered. "The review is about bringing in a national framework but remaining flexible enough to respond to local needs in local ways," she said.
With more than 20 years' experience working in community services, both on the front line and within management and development, Jo brings an added element of expertise to her new role in oversighting the evaluation – her faith.
"It's not just a job to me," she said. "The values of The Salvation Army are values I hold personally, and I feel very privileged [to be in this position.] It's a way I can bring my faith and my professional skills together to help guide this process."
The evaluation of Doorways began earlier this year and is still in 'phase one', which is essentially a 'discovery phase.' No decisions have been made regarding the outcome or what the service will look like after the review. The evaluation is being undertaken in partnership with the University of NSW Centre for Social Impact and the final recommendations are expected to be delivered in January 2021.
Eighty interviews with Doorways workers and people accessing Doorways across 16 sites have been undertaken and all Doorways employees, corps officers and volunteers are being invited to take part in a survey about their experiences with Doorways. This survey will be open for the first two weeks of November.
"We want to hear stories of where Doorways is operating well and also if people have ideas of how we could make it even more effective," said Jo. "I've been encouraged [already during this process] to hear the stories of how Doorways is able to adapt to local need.
"There are great examples of how we are living out our mission in Doorways, particularly in caring for people and how Doorways in many areas supports being able to build healthy communities and creating faith pathways. We want to build on the existing good work and build on what's working well."
Doorways staff, corps officers and volunteers can expect to be emailed the Doorways evaluation survey in the first two weeks of November. Volunteers need to ensure their email address is up to date with the Volunteer Resource team to make sure they receive the survey link. Doorways good news stories or suggestions can be emailed to Doorways.evaluationenquiries@salvationarrmy.org.au