Army helps pub without a town to be one with a future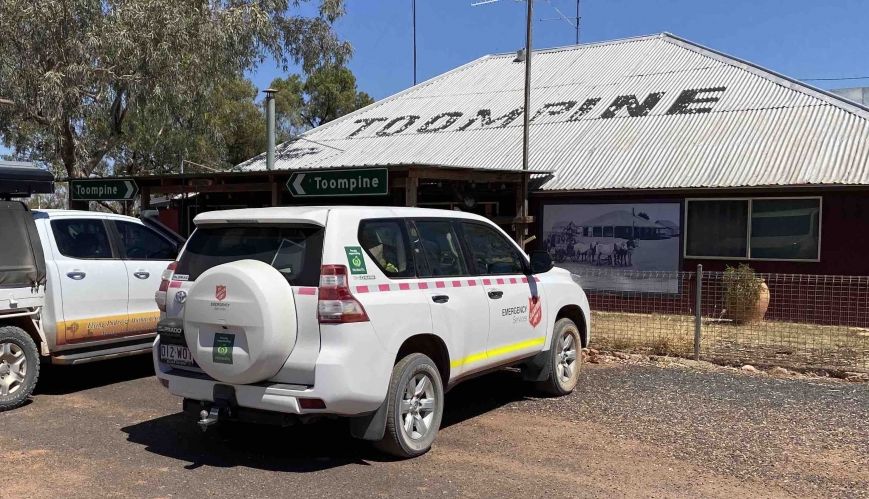 Army helps pub without a town to be one with a future
24 November 2020
The South Western Hotel – the pub without a town in the Queensland outback near Quilpie.
By Darryl Whitecross
The hotel at Toompine, in Queensland's far south-western outback, has been given a new lease on life thanks to the vision of graziers Stu and Kate Bowen – and The Salvation Army is going in to bat for them, literally.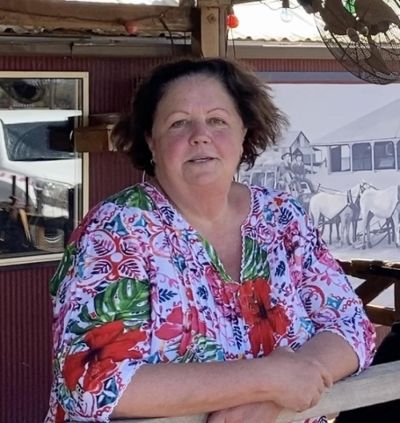 Grazier Kate Bowen (pictured) and her husband Stu are aiming to give the Toompine pub a future.
Kate said at the beginning of 2020 the future of the leased hotel was bleak and in danger of being closed down for good as business "was not great".
Then the social-distancing restrictions as a result of the COVID-19 pandemic were put in place and the situation got worse. Kate said the publican just "walked away" and hammers were poised to "board the place up".
The Bowens hope the pub, officially known as The South Western Hotel, will rise again to be a social hub for the surrounding farming community, not principally as a watering hole but coming complete with a 10-hole golf course, and courts for tennis and basketball.
Major Mark Bulow, The Salvation Army Flying Padre and Outback Services chaplain, has told Kate that when she had the course and courts up and running, he would contact Salvos Stores and corps family stores to find golf clubs, racquets and balls to help stock the equipment lockers.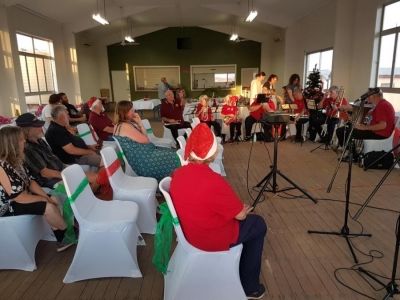 Christmas in Toompine for the past nine years has included a visit from The Salvation Army, organised by Major Mark Bulow.
Kate said Toompine, 80km south of Quilpie on the Dowling Track, was once a thriving opal mining town with two pubs – the benchmark as to the size of a town – and was a busy transport hub. It was a crossroads for Cobb & Co coaches in that part of outback Queensland. 
She said a lot of work was needed to bring the 120-year hotel up to scratch, but they were not being put off and are pushing ahead with their dream of restoring it to its former glory ... and more.
Tourists travelling the track still pull off the gravel road to take photographs of the landmark – despite it being closed while its future is reborn.
Toompine has been regularly visited by Army padres over the years and, over the past nine years, Mark and a group of musicians and their families "from far and wide" have included the local hall as a venue for a Christmas service as part of an annual tour of a number of communities in the region.
Mark said the Christmas concerts would be put on hold this year because of the pandemic but would be back again next year.