New funding to expand Darwin's Catherine Booth House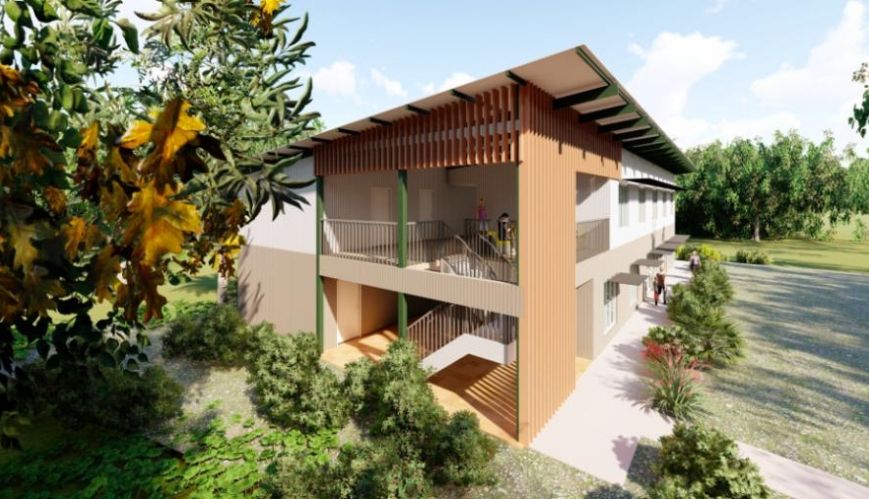 New funding to expand Darwin's Catherine Booth House
25 November 2020
A new Commonwealth grant will enable a rebuild that will include new units for women and children.
By Simone Worthing
A $4.5 million Commonwealth grant will enable Catherine Booth House in Darwin to "reach parameters and extend goals we never thought possible" as they care for women – and now children – escaping family and domestic violence.
As a result of the funding, The Salvation Army-run centre will undergo a complete rebuild, with the construction of new units for single women, as well as family units for women with children. The rebuild will include play areas for children, activity rooms, gardens and common areas.
Fred Docking, Social Mission Service Manager and Northern Territory Coordinator, explained that the units would be COVID-19 compliant. He said the women would have their own living areas, as well as shared spaces for inter-service visits and family rooms. This will help facilitate the healing process for everyone involved, Fred added.
"The Safe Places Emergency Accommodation Grant will enable us to be able to take mothers with children, pending safety requirements, which is a first for Catherine Booth House," said Erin Leech, Catherine Booth House (CBH) Program Manager. "We will be able to house 34 people, instead of the current 12.
"Our approach will continue to be holistic. We will make sure that once the kids are safe, we will help get the kids enrolled in school and then help the mum get them to school. Our highly trained staff will continue to offer intensive case management and safety planning with the women to help them establish their own goals and achieve them. We jump in and help if they need additional support.
"Catherine Booth House will also be linked with other Salvo services, such as Alcohol and Other Drugs through the Sunrise Centre, Homelessness through the Red Shield Centre, and housing. The grant we have received will also enable us to purchase a couple more properties [taking the total to three] for transitional outreach housing to assist the women back into the community and private housing.
"Missionally, our chaplains will come into CBH, meet with the clients and link to safe faith pathways as appropriate."
The rebuild will begin in May 2021 and will take approximately one year. The staff and clients will move offsite, but the work of CBH will continue in other premises.
"We are simply delighted," said Erin. "We will be able to reach parameters and extend goals we never thought possible; they will be different and extended and we will be able to offer our services to so many more women and now include their children. There has been a sharp increase in the number of women accessing our services, and now we will be able to assist them."
Additional funding
The team at CBH has received Territorial Family Funding for brokerage for emergency hotel accommodation for women and children. "We don't say no to anyone needing our services," shared Erin. "We also have serviced apartments where we can offer alternative accommodation."
The majority of CBH clients are Indigenous and from the Northern Territory. Since the coronavirus pandemic began, there has also been an increase in the number of clients from culturally and linguistically diverse backgrounds. There has also been an influx of older women accessing the service.
"Many of these senior women have been experiencing homelessness," said Fred. "We are hearing reports of elder abuse in communities, which is driving them out. Having the older women in our centre is nurturing for them, and they also help the younger women and children."
Erin explained that CBH is also receiving funding for technology, which will enable them to buy computers. "This will give our clients access to education and IT support," she said.
"As part of the Northern Territory's response to COVID-19, there is also money to hire an outreach worker and counsellor, to implement more cultural competence training, and to provide brokerage for case management for high-risk clients."