Prayer requested following deadly attack in Indonesia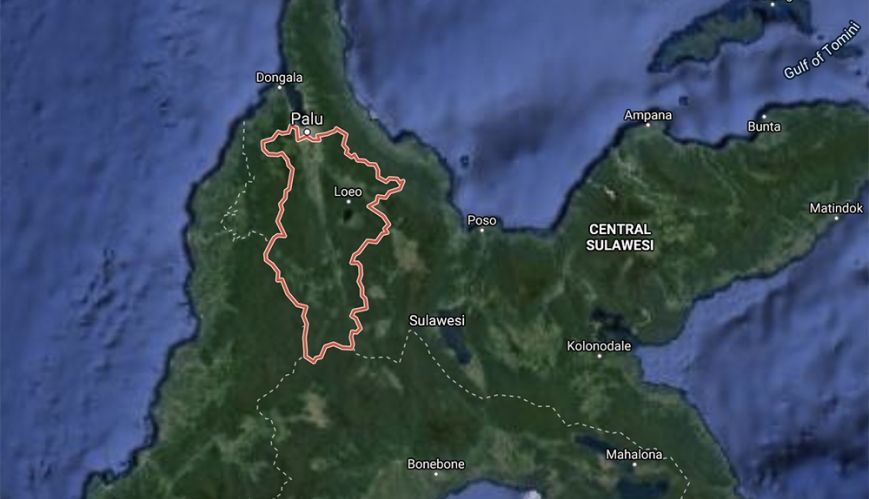 Prayer requested following deadly attack in Indonesia
30 November 2020
General Brian Peddle has asked Salvationists around the world to pray for peace following an attack that claimed the lives of four members of an outpost in this region of Indonesia.
International Headquarters news release
The Salvation Army has confirmed that an attack on its Lewono Lembantongoa Outpost* in Indonesia on Friday 27 November has claimed the lives of four members.
Lewono Lembantongoa is in a very rural area of Sigi Regency, Central Sulawesi, situated on the edge of the Indonesian rainforest. Last Friday morning, the community was subjected to a savage attack, during which The Salvation Army's building was burned down along with six homes of members.  
Major Erik Kape (Divisional Commander, East Palu) and colleague officers acted immediately to support the local leaders, coordinating with police and with government officials of the Sigi Regency and Central Sulawesi Province who are increasing protection for the villages in the area and investigating the incident. 
In a press statement released across Indonesia, The Salvation Army invites all churches and religious associations – along with community members – to support each other vigilantly in these days, enhancing security through strong communication networks across the villages of the area. 
The Salvation Army has numerous corps, outposts and ministries on the island of Sulawesi, including Woodward Hospital in Central Sulawesi's capital, Palu.
Territorial Commander for Indonesia, Colonel Yusak Tampai, urges Salvationists in the region to "remain calm but alert and careful, spreading a strong message of hope and uniting in prayer to strengthen each other." Throughout Indonesia on Sunday 29 November, Salvationists observed a three-minute silence and prayed for grieving families and congregations, asking for God's peace to be poured upon the region.
Noting that The Salvation Army serves in 131 countries and that the world continues to convulse with disturbing levels of violence affecting many of its people, General Brian Peddle, international leader of The Salvation Army, denounced any such acts: "Throughout all aspects of Salvation Army ministry and influence we work for peace," he said.
"We find the news from Lembantongoa greatly disturbing. Our hearts go out to our people who have been victims of evil, and to the families of those whose faith has caused such harm. I call upon all Salvationists to pray for each person who has been affected, for the continuing witness of our people, and for healing in the communities. I ask our global community to join us in this prayer and believe that as peace finds its place, evil will be defeated.
"As General, I assure our people in Indonesia of our deep love and prayers."
Australia Territorial Leaders, Commissioners Janine and Robert Donaldson, expressed deep sadness at the attack. "Our hearts go out to the families of the victims," they said.
They have urged all Australian Salvationists to join the global Salvation Army in prayer, "as we ask for God's peace to be poured upon the region."
* A Salvation Army outpost is a locality in which Army work is carried out and where it is hoped a society or corps will eventually develop.
IHQ Communications (with extra reporting by Lauren Martin)