You are here:
Home › News › 2020 › 12 › 01 › Aussies Chime In On International Christmas Music Series
Aussies chime in on international Christmas music series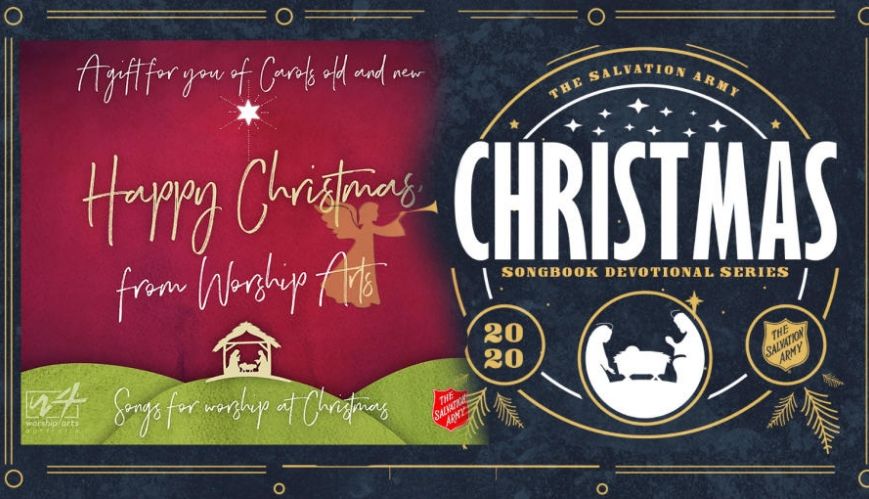 Aussies chime in on international Christmas music series
1 December 2020
Artwork by Darryl Whitecross
By Darryl Whitecross
The works of some of the Australia Territory's best contemporary composers have been included in an international series of original modern songs for the Christmas season.
Australia Territory Worship Arts Manager Ken Waterworth said he had been approached by the California South Divisional Music Director Kevin Larsson to consider being part of the project, which would see the songs accompanied by a devotional specific to that piece of music.
Six Australian Salvationist composers – Nathan Rowe, Chris Brindley, Nicola Poore, Julia Rowe, Louise Mathieson and Dan Casey – had been invited to be part of the project from which three were chosen for the international series. All six recordings would be available for use by congregations in whatever manner corps or centres chose to use them – in corporate settings or online. A devotional was written to accompany each piece.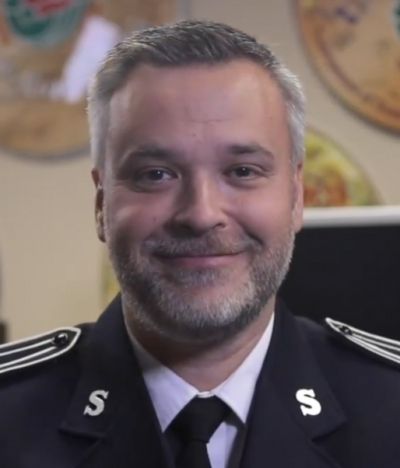 Kevin Larsson says he is honoured to have international collaboration on his Christmas music project.
Kevin has produced a similar series in recent years for Advent and Lent, but this year decided to invite composers from around the world to contribute. Alongside Australia, other territories to be approached included New Zealand/Fiji/Tonga/Samoa, Canada/Bermuda, South America West (Chile) and the four US territories. As a result, 25 new songs will make up his series this year.
Kevin said the three songs submitted from Australia were Daniel Casey's Born on Christmas Day, Nathan Rowe's Who is He and Chris Brindley's I Hear the Bells.
Ken said the brief for the composers was that the works take the form of songs with new lyrics and music or a new melody with existing words and that they needed to be 'congregation friendly' and contemporary.
Along with the original Christmas compositions, a series of traditional carols with accompanying videos have been produced. Musicians from Adelaide, Brisbane, Melbourne and Sydney were involved in recording both the contemporary songs and traditional carol lyric videos.
Kevin said his "reimagining" of music for Advent and Lent came about when he was singing in a service some years ago and thought how "complicated" the old lyrics were – "What were they saying and what did they mean?" he thought.
He subsequently created a series titled Songbook Devotional Series, beginning with 40 hymns around Lent and various people were invited to submit devotionals around that hymn and the meaning behind them. The series began in Lent in 2018 and gained a Facebook group following of more than 12,000 people a day from more than 100 countries. "It was an instant success," Kevin said.
Kevin added that, after two years, he began to run out of traditional Christmas carols and songs to use in the series, so he decided to open it up to singer/songwriters from around the world with new music.
"Basically, they could choose to do whatever they wanted to do with it. We received a nice mixture of some of the old Christmas carols reimagined and some brand new songs as well," Kevin said. "We have so much talent within The Salvation Army and I'm so honoured to be able to offer this platform to give our songwriters an opportunity to express themselves."
Each day, leading up to Christmas, people may download the song, the whole video, the devotional or even the lead and chord sheets and use them in a setting of their choice.
In Australia, the Christmas song videos, new and traditional, are available through the Mysalvos toolkit on the internet at https://my.salvos.org.au/toolkit/contributors/mission-resources/collections/worship-arts-christmas-2020-toolkit/
For the international series, using Facebook, search for the group TSASongbookSeries or search TheSalvationArmySongbookDevotionalSeries on YouTube or log on to www.usamusicwest.org/SA-Devotionals