Salvation Army making wellness a priority in 2021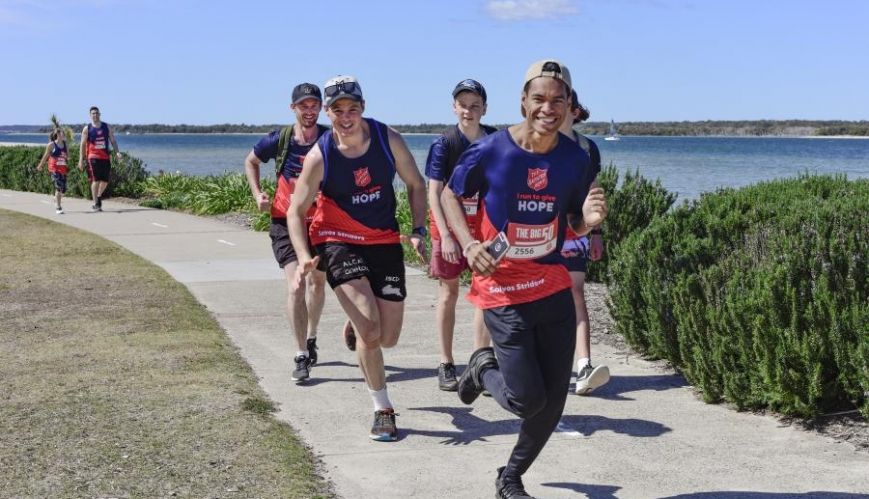 Salvation Army making wellness a priority in 2021
7 January 2021
The Salvation Army across Australia is involved in many activities that encourage wellbeing, such as Shire Salvos' Big50 endurance event in Sydney's Sutherland Shire that raises money for local domestic violence services (photo from the 2018 event.)
By Lauren Martin
With 2020 behind us, many Australians are looking forward to a better year ahead and are thinking about positive life changes to look after their personal wellbeing. The Salvation Army has launched a new wellness platform for officers and employees which encourages healthy mind, body and soul connection.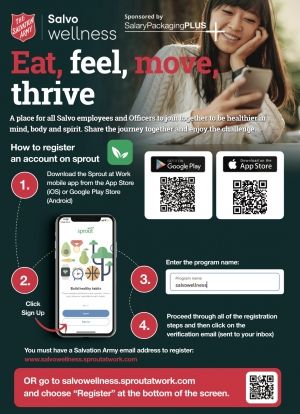 Called Salvo Wellness, the platform was born from Army's Ideas space, headed up by Executive Manager, Innovation, Greig Whittaker. He said other wellness apps available focus on the mind and the body but "don't have any real spiritual content".
"The aim of Salvos Wellness is to create a healthy Salvation Army workforce that is connected and having fun together."
Salvo Wellness is an online community, which is available on a web and mobile application. Once people create an account, they are able to start building healthy habits, join wellness challenges with others within the Army and explore spirituality or go deeper with their existing faith.
Members can join a community of like-minded colleagues, with groups such as cycling, gardening, cooking and recipes, running, weight management and many more. Members of communities can post photographs and content to encourage and connect with each other.
Articles on health, wellbeing and spirituality are posted regularly and members can join challenges designed to get them moving or to focus on other areas of overall wellbeing. Members can create their own challenges, either for the whole of the organisation or for their own team or particular community.
"There are lots of exciting challenges and fun ways to be involved," said Greig. "Now is the time for everyone to get on board so we can most of the investment. Join today!"
Salvo Wellness at the moment is only available for those with an Army email address. To sign up go to: salvowellness.sproutatwork.com or look up 'sprout at work' in your device's app store, download the app and then enter the program name: salvowellness.