Army in COVID-19 lockdown in greater Brisbane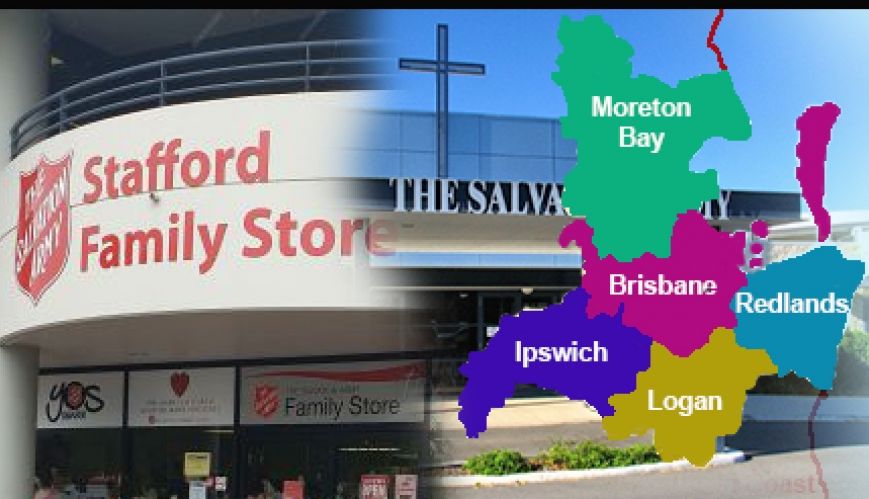 Army in COVID-19 lockdown in greater Brisbane
8 January 2021
The Queensland Government today moved swiftly in an attempt to contain the spread of a new strain of the COVID-19 virus and put restrictions in place for the City and Ipswich, Logan, Redlands and Moreton areas. Artwork: Darryl Whitecross
By Darryl Whitecross
The Salvation Army has gone into lockdown in the greater Brisbane area with its worship services and other programming called off for the weekend after cases of the highly-contagious 'United Kingdom strain' of Coronavirus were detected in the Queensland capital.
Some corps had only recently returned to corporate worship as their buildings had not been previously big enough to allow services due to social distancing guidelines in place in Queensland and now doors are closed again for the three-day lockdown.
Acting Queensland Divisional Commander, Major Neil Dickson said all corps in the Brisbane, Ipswich, Logan, Moreton Bay and Redlands areas would not hold corporate worship services this Sunday.
Family Stores and Salvos Stores would remain closed "until further notice", he said.
Area officers in the affected zones indicated that, if there was a good time for such a curfew and lockdown to be imposed, this time of year was it, as many corps officers were on leave and programs in recess.
Neil encouraged all officers, Salvationists and employees to continue to follow directives announced by the Queensland's Chief Health Officer Dr Jeanette Young and the Queensland Government.
For the first time since the pandemic was first uncovered early last year, the wearing of masks has been declared mandatory for everyone in the Queensland area declared as a 'hotspot' - other than children under five years of age.
Caps on the number of people who could attend funerals and weddings have been reduced again.
Neil said that a team of officers, staff and volunteers would continue to deliver food and essential items to people in government-directed hotel quarantine and home isolation as they are referred to the Army by the Queensland Department of Communities, Child Safety and Disability Services during the lockdown period. 
The lockdown was not expected to affect any officer movements as part of the annual field change of officers.
Captain Leisa Humbley, from North Brisbane Corps, said the corps had given its audio visual team "a big break" over the Christmas/New Year period as they had "worked over time" to produce online services while the corps was not meeting corporately earlier in 2020. With the audio visual team on leave, live-streaming of Sunday's service will not go ahead during this unexpected lockdown.
Leisa, who recently received a negative COVID-19 test result after displaying symptoms while on holidays in south-western New South Wales, said the team had recorded a Summer Series of short worship services which were available on the corps' Youtube and Facebook channels which Salvationists in greater Brisbane could watch this Sunday whilst in lockdown.
On a lighter note, one corps officer in the affected area posted on facebook today: "I'd Iike to cancel my subscription to 2021. I've experienced the 7-day free trial and I'm not interested."
Anyone wanting to watch the pre-recorded Summer Series from North Brisbane Corps this Sunday can log on to fb.watch/2Tkx1D7j5o/ or youtu.be/c9TN8xYjU88