State of the Territory in the spotlight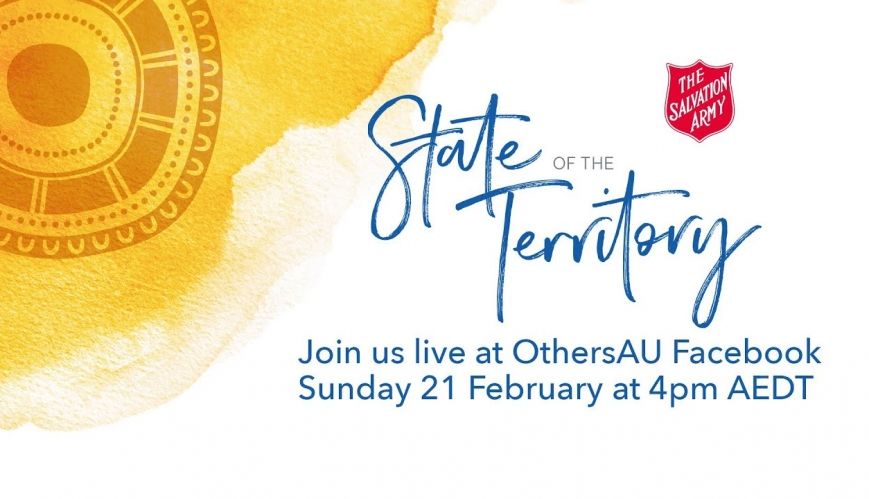 State of the Territory in the spotlight
18 January 2021
Territorial Leaders Janine and Robert Donaldson are encouraging Salvos to submit questions about The Salvation Army in Australia, which will be answered during a live-stream event.
By Lauren Martin
The Salvation Army's national leadership will put itself under the spotlight next month during a live question-and-answer session entitled 'State of the Territory'.
It will be the first event of its type in the Australia Territory and will be streamed live on Sunday 21 February on OthersAU Facebook, with national leaders Commissioners Janine and Robert Donaldson and Chief Secretary Colonel Winsome Merrett giving insight into how the territory is going and answering questions that can be submitted prior to the event.
"2020 was a bit of a whirlwind," says Janine. "We didn't get around the country and meet with Salvationists as we would normally do, so we hope that connecting in this way and more in person this year will give you more insight and transparency about how things are, and where God is leading us across our territory."
The event is the first of several live question-and-answer sessions planned for 2021. You can submit your questions by emailing: internalcommunications@salvationarmy.org.au