You are here:
Home › News › 2021 › 01 › 29 › Us Territory Planning Nuclear Bomb Attack On Innovation
US territory plans year of 'thinking outside the box'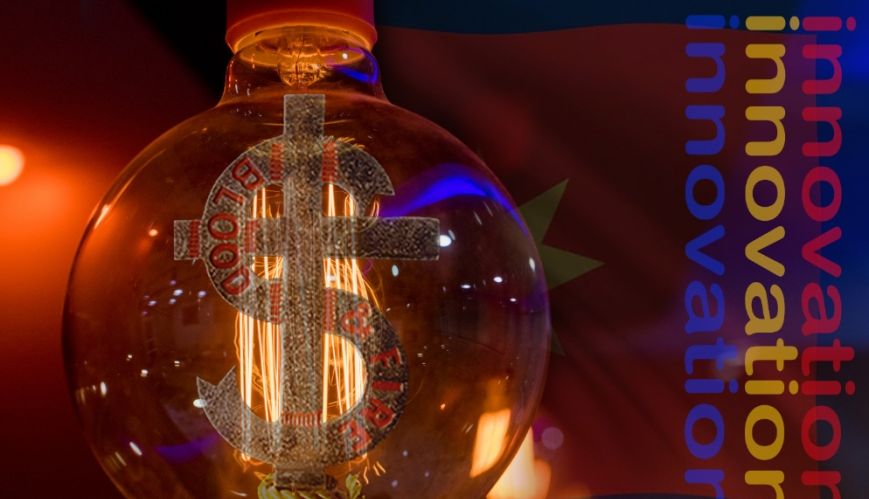 US territory plans year of 'thinking outside the box'
29 January 2021
A forum to launch a 'Year of Innovation' in The Salvation Army's United States Southern Territory aims to build on the international 'out of the box' approach by Salvationists to Local Mission Delivery in 2020. Artwork by Darryl Whitecross
By Darryl Whitecross
'A nuclear bomb of creativity' is about to be dropped on The Salvation Army's great resilience and recasting in its approach to mission in the face of the COVID-19 pandemic of 2020.
This bomb is to come in the form of an Innovation Forum to begin a 'Year of Innovation' in the United States' Southern Territory, which is aimed to capitalise on and draw more of the 'out of the box' thinking around Local Mission Delivery this year.
Within weeks of the pandemic taking hold of the world around March 2020, focus within the Army had quickly turned from not knowing what to do to continue worship and program in an environment where international and state borders were closed, social distancing and social isolation were introduced in varying levels depending on the severity of the case numbers in that part of the world to finding ways of embracing 'the new norm'.
Corps, centres and mission expressions went into limbo and leadership at all levels had to find ways of continuing community engagement and leading worship.
United States Southern Territory Secretary for Program Lieut-Colonel Edward Hobgood said that 'outside the box' thinking soon took the Army world from "what do we do" to "oh yes. Let me at this thing!"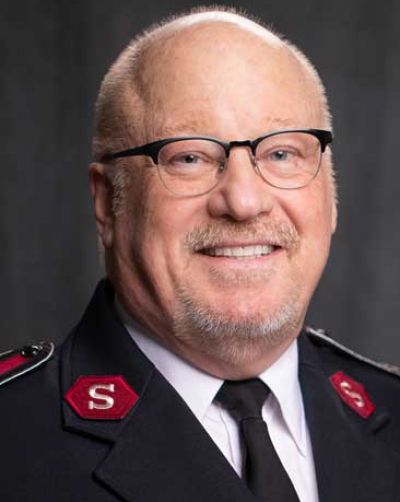 USA Southern Secretary for Program Lieut-Colonel Edward Hobgood.
"We were blown away by the many ways people were finding to still serve and minister," Eddie said.
Once one corps showed what could be done, it spread "like wildfire".
"We learned that, if people see it being done, then they realise they can replicate it or tweak it and use it in their locations," Eddie said. "We were blown away by the level of innovation that was taking place on the field on so many levels."
The United States Southern Territory has decided to tap into that source and label 2021 as the 'Year of Innovation'.
To start the year, the territory is to hold an Innovation Forum. This was to have been held in the first week of January when the territorial Executive Council gathered in person but, because of COVID-19 restrictions, it has been postponed until March 17.
Eddie said one representative from each of the territory's eight divisions would attend and present an initiative they had introduced during 2020 that "helped propel the mission forward".
The four-hour forum would be filmed and edited into individual innovation topics. An entire edition of the territory's newspaper, Southern Spirit, would be dedicated to the forum.
"We believe this will help spur others on and encourage more innovation and creativity in the months that still lie before with COVID and even when COVID is no longer the issue it is today.
"It's universal to the Army world that our people often feel like they are stuck inside of a box when it comes to creativity and that HQ only knows one word: no. "This year of Innovation is a year of 'yes!' Try what you've been dreaming about and don't worry if you fail. The success comes from at least trying.
"We believe this will unleash a nuclear bomb of creativity within our organisation and we will do our best to try and support, congratulate, applaud and cheer on those who keep thinking outside of the box."
The MCs for the forum are to be envoys Steve and Sharron Bussey from United States Eastern Territory.
Eddie said the Busseys have been involved with the "innovation heavy hitter" Salvation Factory, which is a department within THQ: "They've been charged with being creative, out of the box and helping us understand how and why the early Army was so successful and creative."
He said Steve worked closely with the authors of the recently published book Eat, Sleep, Innovate that highlights the Army.
"I do not know of anything like this being done before. The Busseys have led an innovation workshop in the USA East and (Steve) taught a seminar for us a couple of years ago, but I am not aware of something on this scale," Eddie said.
"We believe this is the mind of [Army founder] William Booth and certainly the mind and heart of our Creator-God."
The United States Southern Territory hopes the forum would become an annual event to tap into the constant creativity within the Army and the taking of "old things" and "upcycling them" to meet the needs of an ever-changing world.