Paul a musical ambassador for Christ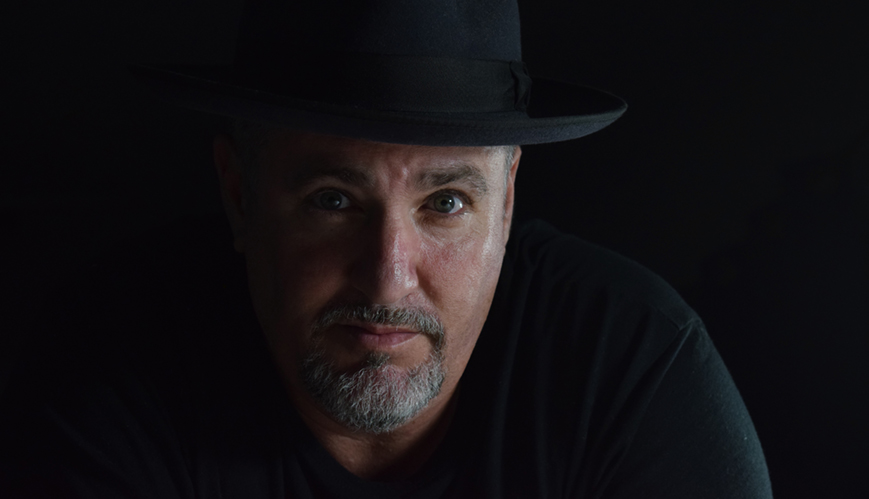 Paul a musical ambassador for Christ
31 January 2021
Paul Bonanno put music on the backburner when he realised it had become his 'god'. But his time with the Salvos showed him that music could help other people, prompting him to start The Embassy Project.
By Jessica Morris
When professional musician Paul Bonanno started as a Salvation Army case worker at Townsville Recovery Centre in 2011, he was burned out on the empty success of his former career. But through his time with the Salvos, God showed him his music still had a purpose after all.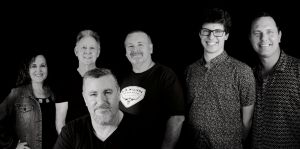 Paul (front) created a new band called The Embassy Project, which exists to create 'music with a message'.
"Many years ago, whilst working as a professional musician, I became very disillusioned. After achieving a series of goals I'd strived for, I was left feeling hollow and unfulfilled. I began to realise my life had become very narrow and self-focused," he said.
While Paul had achieved secular accolades and appeared to have everything together, spiritually he was feeling desolate – the result of living in what he calls a "musical vacuum". And that led him to a startling realisation that changed the course of his life.
"Music had become a god in my life and it was destroying me," he said. "My desire to play faded, I put down my guitar, packed up my studio and ended my career."
Choosing to pursue a career in the recovery sector, Paul transitioned from an inward-focused life to one that was entirely others-focused. He applied successfully for a job at Townsville Recovery Services and worked there for three years. Instead of creating music every day, he helped people struggling with addiction to find hope and create a plan for the future.
Paul continued to put others first when he left his position to pursue study in social services, but his life came full circle when he returned to The Salvation Army in 2018 as a case worker at the Withdrawal Management Unit. While he thought his career in music was well and truly over, God wasn't finished with that part of his life yet.
"Working in this environment helped solidify my future life goals and gave me the opportunity to serve others rather than myself," he explains. "God began to rekindle in me a healthy and appropriate love for music – a God-focused desire to write and record songs that brought glory to him and encourage others to do the same.
"Before long, an idea began to bloom: what if I could gather a small team of musicians with the same desire to reach out with the good news of Christ? The Embassy Project was born. We are a group of musicians who want to make music that encourages people to deepen their relationship with God."
Building on the words of 2 Corinthians 5:20 ["We are therefore Christ's ambassadors ..."], he saw fit to name the band 'The Embassy Project', and when they were looking for a venue to launch their new album Sealed, he knew just the place – Townsville Recovery Services Centre.
"The Embassy Project seeks to remain God-focused and others-focused. Partnering in this way with The Salvation Army is just a natural expression of our goals," Paul said. "We want to share the message of redemption and healing with those who have ears to hear it. If we can help other like-minded organisations by raising funds or drawing attention to specific needs they may have, then we're on board with it."
Happily, the event raised $1000 for the Salvos. But the real story is in Paul's transformation – and how God is using this to transform the community around him.
"The individuals who I come into contact with are in great need of assistance and the detoxification process can prove to be the gateway to a more fulfilling and healthier life," said Paul. "Rather than looking at what motivates me to keep going, I find it helpful to look at what would motivate me to stop. God has shown me his amazing mercy and grace, and the least I can do is attempt to extend a small part of this to others."
Captain Brad Whittle, as the manager at Townsville Recovery Services, sees God transform people's lives daily.
"The opportunity to join together with Paul and The Embassy Project to share a message of God's hope and new life in Jesus has been such a gift. The worshipful experience with these incredible musicians and ambassadors for Christ really is a kingdom-of-God-on-earth encounter," he said.
"God's missional heart is what unites us all, and partnering to raise much need resources to help feed those who have little, to provide a space for those who have nowhere to go, for them to find connection and belonging is such a blessing."
The Embassy Project's album Sealed is available online now. Find out more at Theembassyproject.com.