Calling all Salvo artisans!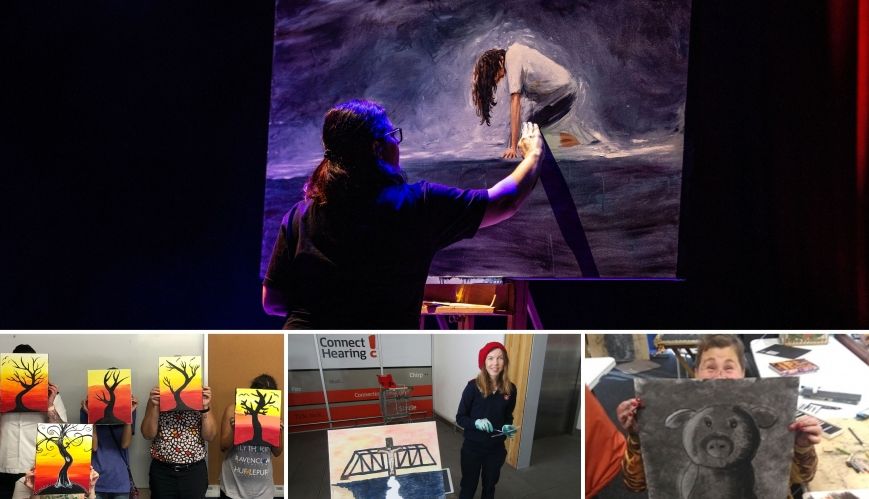 Calling all Salvo artisans!
10 February 2021
The mission intentions art exhibition will run from 26 April to 13 May.
By Lauren Martin
The Australia Territory will curate its first online art exhibition and is calling for artisans to enter works related to the four mission intentions: caring for people, creating faith pathways, building healthy communities and working for justice. 
Anyone connected with The Salvation Army can submit photographs of their work for consideration in the exhibition, which will run from 26 April to 13 May.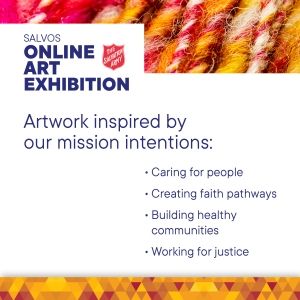 Queensland Worship Arts Coordinator Louise Mathieson said visual art is often seen as a "nice add-on" to worship and not automatically seen as a worship experience, "but we want to change that. We want to celebrate our artists as creatives and honour them in celebrating their work."
She said the submitted photographs of the visual artworks will enhance and illustrate the mission intentions in a new and refreshing way for exhibition viewers. "There is also the opportunity for four works to be selected, with artist permission, as thematic representations of the intentions in ongoing promotions." In addition, artists can make their work available for sale during the exhibition if they choose.
NSW/ACT Worship Arts Coordinator Shushannah Anderson was key in instigating the exhibition and creating the website, which states that, "For all artists, we hope this exhibition will invigorate your passion for the arts and for mission. We also pray that you will encounter Jesus as you explore ideas, as you create your work, and as you experience the work of others."
Artists are free to choose whatever medium they are inspired by, be it paint, ink, digital media, clay, stone, wood, textiles or something more unique. Performing arts will not be included in the exhibition.
Artists are invited to submit their work, along with process information and other supplementary documentation or media, by Thursday 1 April.
For more information about the exhibition, and to find out how to submit your work, head to: worshiparts1.wixsite.com/artexhibition