The simplicity of friendship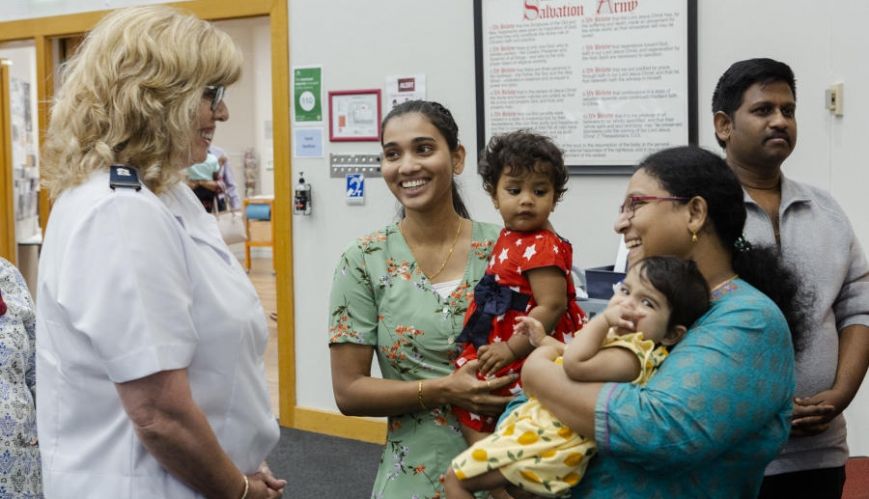 The simplicity of friendship
16 March 2021
The Salvation Army Welcome Project is a friendship initiative designed to welcome new arrivals. (Stock image)
By Lauren Martin
When Adrian Kistan arrived as a child in Australia with his family from South Africa, he remembers the daunting feeling of being in an unknown country and knowing absolutely no one.
The family connected with a small Uniting Church, with Adrian saying, "We were the first people of colour that they had encountered in their congregation in I don't know how long, probably forever!" But there was one older gentleman at that church who God placed in their path, who had a profound impact on the way the family settled into the country they now called 'home'.
"A dear old gentleman, his name was Kent Sutherland, just loved upon us," Adrian remembers. "He was this grey-haired man who would just come and take us around to parts of Sydney and show us Sydney and explain what slang words meant.
"When my mum and dad were busy both working two jobs, he would be the one who would come to our cross country or our athletics carnival and be cheering us on at the finish line."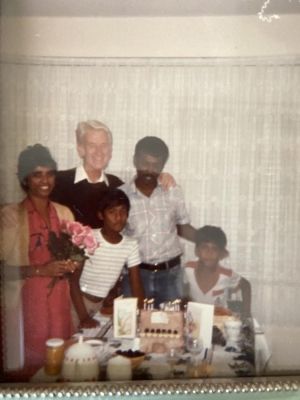 When Kent Sutherland befriended the Kistan family (Adrian is far right) soon after their migration from South Africa, they felt welcomed and included.
Adrian counts Kent as the kind person who made the single biggest difference in terms of the family's assimilation in Australia. The simple act of friendship.
Now, as head of The Salvation Army's Diversity and Inclusion team, Adrian is overseeing a unique initiative called the Welcome Project, which offers friendship and welcome to new migrants. Initially funded through a Multicultural New South Wales grant, the project has been operating in that state since late 2020. The grant allows The Salvation Army to offer welfare support to refugees and asylum seekers through its Doorways program and SAL connect telephone line. During those initial contacts, the person being assisted is asked if they would like to have contact with a member of The Salvation Army, as part of an inclusion initiative. Adrian says the overwhelming answer is: "Yes!"
"The vast majority of people have said, 'Yes, we are so lonely here in this country'."
Their contact details are then passed on to the Diversity and Inclusion team, which matches them with a Salvationist volunteer from a local Salvation Army corps in the vicinity of where they live. That person makes contact and starts a journey of welcoming friendship with the new arrival and their family.
"It's a cultural exchange. It's not just about helping somebody but it's about discovering more about their culture and their story and their journey," says Adrian. "I'm really excited about this project!"
The Diversity and Inclusion team hopes to expand the program to other Australian states and territories later this year.