You are here:
Home › News › 2021 › 03 › 18 › Draft Draft Draft No Denying Brisbane Duos Music Has Hand In Changing Lives
Brisbane musicians have a hand in changing lives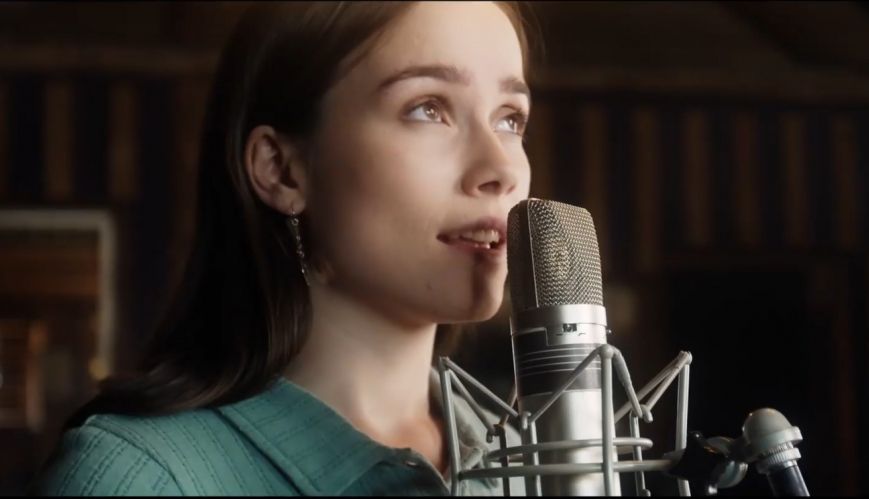 Brisbane musicians have a hand in changing lives
18 March 2021
Lara Johnstone recording theme song, Hands Could Change a Life, for the 2020 Self Denial Appeal.
By Darryl Whitecross
The theme song for The Salvation Army Self Denial Appeal campaign this year was written by Brisbane creative arts duo Callum Greenaway and Lara Johnstone.
The musicians, who attend Bundamba Corps in Brisbane's west, said they were approached about six months ago by Ken Waterworth, the Army's Worship Arts manager, with a brief to produce the song.
The result was Hands Could Change a Life, a song that reflects The Salvation Army's commitment to changing the lives of people in developing countries around the world. The catchphrase for the six-week appeal campaign is 'Transform a life – Transform the future'.
To view the song video go to selfdenial.info/au
Eighteen-year-old Lara, a dance teacher, mostly wrote the lyrics and melody, while 20-year-old Callum, a bachelor of fine arts in music graduate, guitar tutor and barista, wrote the percussion, guitar and piano parts as well as most of the harmonies.
"He also produced and mixed it," Lara adds. "In our partnership, both of us influence and speak into each element."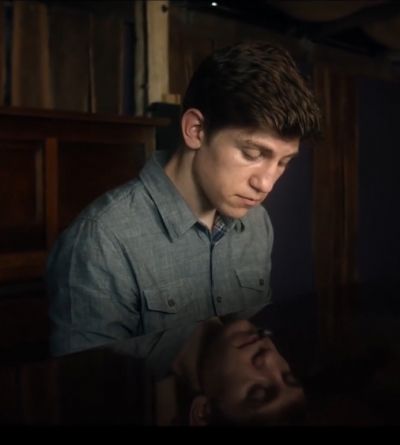 Callum Greenaway at the piano during the recording of the song.
Callum said the song process began with "a very basic demo", which was submitted to the Worship Arts team for consideration, then, based on feedback, set about adding percussion, guitar and harmonies in preparation for the final production.
Callum said recording the song was the first time he and Lara had been involved in something "on this kind of scale. It's our first commissioned work, you could say."
He said there was "a lot more back and forth" between everyone than what normally happens in their musical collaboration. "It takes a long time from being asked to do something like that to writing it, producing it, recording it, mastering it, then doing the film clip for it."
Callum said a bonus was being able to use the project as part of an assessment in the final semester of his university studies.
Before this experience, most of their work was "fun, homemade music videos ... produced on mobile phones" at home or at the Queensland University of Technology (QUT) studios, where Callum was studying at the time, and uploaded onto YouTube.
"Since he graduated, we've been recording in our bedrooms," Lara said. She added that there had been no egg cartons to help with soundproofing, but a mattress propped up against a wall helped when recording.
Added to the experience of the production for the Army was the individual recording of backing instruments as COVID-19 restrictions prevented all the musicians from being in one place at the one time. "I never actually met [some of them] apart from online or over the phone," Callum said.
Some of the backing tracks and vocals were recorded at QUT, others in the musicians' individual home studios while some Callum put down in his bedroom.
Lara said the final version of the song was filmed in The Barn Recording Studio in the Lockyer Valley. "It's an old farmhouse [on a dairy farm] converted into a recording studio," Callum said.
Callum and Lara met in Sydney, at an Army songwriting summit at the Collaroy Centre in mid-2017, and quickly established a rapport that saw them come together more formally as a folk-pop duo after Callum moved from Sydney to Brisbane with his corps officer parents, Laithe and Kaelene.
Lara said they cemented their working relationship in mid-2019, calling the musical duo simply 'Callum and Lara'.
For more information, stories, videos and to donate to the 2021 Self Denial Appeal, click here