Dalby Corps part of court support ministry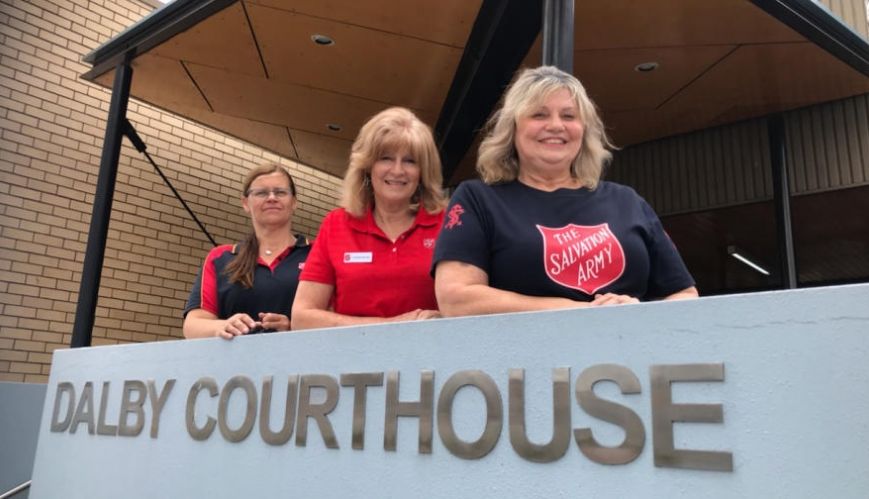 Dalby Corps part of court support ministry
27 April 2021
Bronwyn Witte (left), Christine Brooks and Judith McAvoy from Dalby Corps, who represent The Salvation Army on the Dalby Magistrates Court support roster.
By Darryl Whitecross
Dalby Corps in Queensland is part of a new combined churches ministry at the town courthouse.
Christine Brooks, who oversees the corps' mission and ministries in the rural community in and around Dalby, said the corps was approached by the Dalby Magistrates Court, along with others in the Dalby Ministers Fraternal, to provide volunteers from the churches in the town to be part of the initiative, known as the Volunteer Court Support Coordination Service.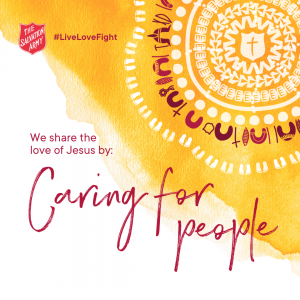 It is the first time such a support program has been initiated by the court in the rural grain, agricultural and cattle town 200km west of Brisbane.
The service runs between 8.30am and 12.30pm on Tuesdays when Dalby has a criminal and traffic call-over listed – and there are more than 30 of those each year with the number of defendants between 20 and 60.
The volunteers provide "valuable assistance" to the court's administration and assist in coordinating defendants attending court and access to the duty lawyers and providing "outreach and ministry to vulnerable, less fortunate members of our society".
Christine said the court specifically wanted Christian people who would have an interest in the court system and wanted to help "make a positive difference" in the life of someone who, for whatever reason, had to come before the court.
Two volunteers are rostered on for each session. Christine said the Dalby Corps team included herself, Judith McAvoy and Bronwyn Witte.
Christine said the court provided a small room at the front of the building for meeting with clients. This room is available for court volunteers to use to minister to people in need, in a way that would allow privacy to be respected.
She said she saw the ministry as an opportunity to build connections with the people fronting the court and to be "a familiar and comforting face" to those who might be at the court – and who she and her team had already met as part of their Friday night street ministry.
She tells of a connection opportunity she experienced after her first day as a court volunteer: "I was walking back to the office after court when I recognised a distressed woman walking towards me. This woman had been in court that day and recognised me. She approached me and told me what was upsetting her.
"I invited her back to [my] office with me and made her a cuppa and helped her to settle. A phone call later, her problem was solved. I then walked her to where she needed to be. She was very grateful. That's what it is all about: connecting, providing support and caring for people."