Special appeal launched for COVID crisis in India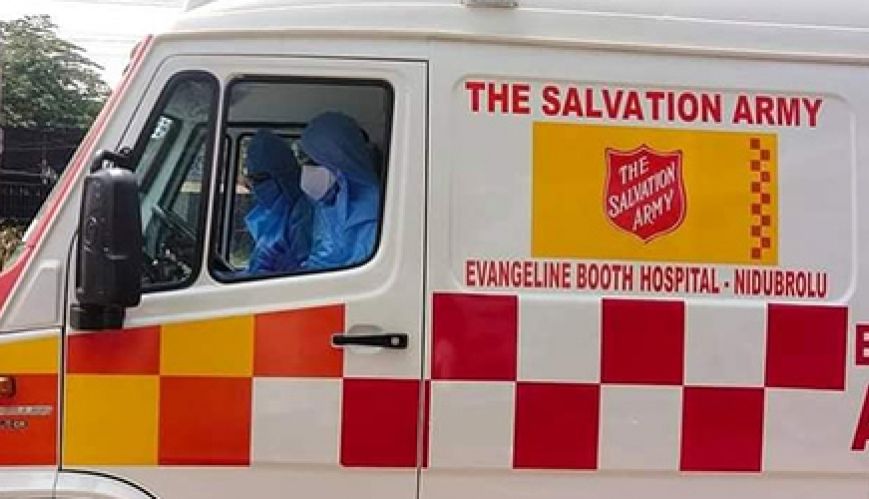 Special appeal launched for COVID crisis in India
4 May 2021
Salvation Army hospitals and health clinics in India are caring for people with COVID-19 as the country battles a deadly third wave.
By Lauren Martin
The Salvation Army has launched an internal appeal urging people to contribute to its commitment of $100,000 to support the work being done in Salvation Army hospitals across India in the battle against COVID-19.
In a communique released today, Secretary for Communications Lieut-Colonel Neil Venables said, "Our local Indian Salvationists have been faithfully serving in their communities. We are moved by their selfless commitment as they support the most vulnerable in their communities."
He outlined that the Australia Territory's commitment of $100,000 towards territories in India would be used to purchase medical supplies – PPE, oxygen, and "whatever is needed to keep our hospitals operational".
He urged Salvationists and Salvation Army personnel to consider giving sacrificially, through the Self Denial Appeal fund, with a goal of raising an extra $150,000 to support Salvation Army hospitals and health clinics across India.
As the country's third wave of the pandemic continues, The Salvation Army's hospitals in India are receiving large numbers of COVID-19 patients because many public hospitals filled to capacity.
"Thank you for prayerfully considering a financial gift in support of our fellow Indian Salvationists serving under extreme hardship," Neil said.
To find out more about the special appeal and to give, head to selfdenial.info/give