Online series follows success of tri-territory webinar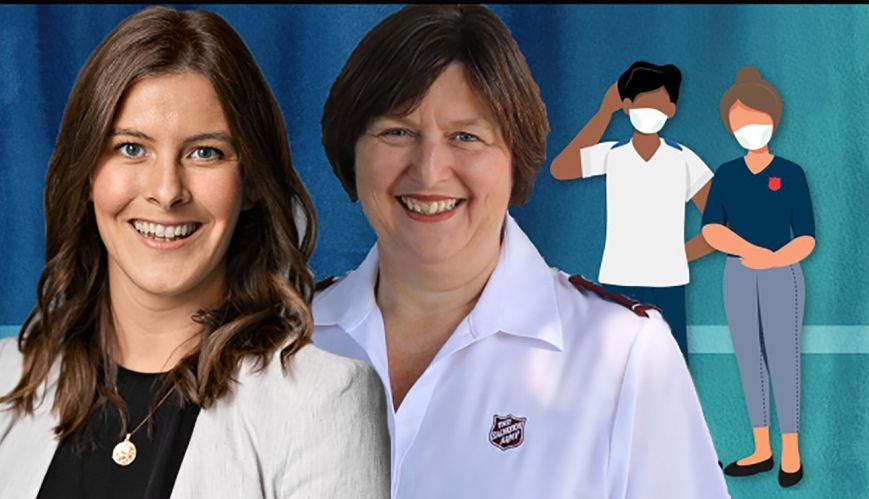 Online series follows success of tri-territory webinar
7 May 2021
Sophie Renton (left), from research group McCrindle, and Salvation Army Secretary for Mission Lieut-Colonel Lyn Edge. Artwork: Darryl Whitecross
By Darryl Whitecross
Following on from the success of The Salvation Army's inaugural tri-territorial "Mission in a pandemic and beyond" webinar last year, a new series of three focused webinars is to be held before the end of the year. 
The first, on Thursday, 3 June, from 5pm (AEST) is titled "Faith Communities, Corps and Discipleship after COVID".
Lieut-Colonel Lyn Edge, Australia Territory Secretary for Mission, said about 300 people from Australia, United Kingdom and New Zealand, Fiji, Tonga and Samoa territories, and even the Solomon Islands, logged in to be part of last year's webinar. 
"After feedback from that webinar, we will be holding three more," Lyn said. "The format for these webinars will be a keynote speaker, a response from a practitioner and a Q&A." 
Registrations for the 3 June webinar are being received now. To register, log on to https://salvationarmy.typeform.com/to/CCJmfgJG.
The keynote speaker for the interactive, 40-minute webinar is to be Sophie Renton, who is considered a leading social researcher from the McCrindle research group. Lyn said Sophie would share her insights into the emerging trends for the church during and after the pandemic.
The topics for the other two webinars are to be titled "The Salvation Army public voice in a civil society: work, poverty and advocating for a better normal" on Thursday 2 September and "Intercultural Mission" on Thursday 28 October.