VOLUNTEER WEEK: Glenn on a mission to make people smile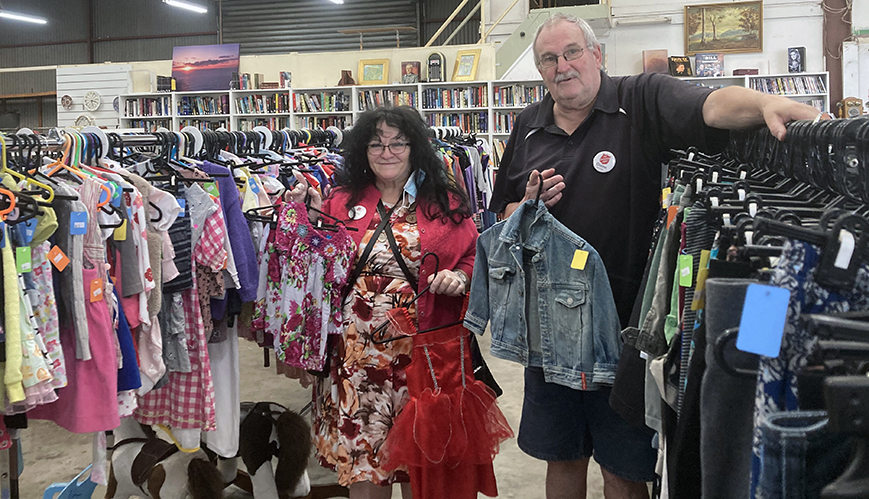 VOLUNTEER WEEK: Glenn on a mission to make people smile
18 May 2021
Newcomb Thrift Shop assistant manager Lynette Inglis-O'Keefe and volunteer Glenn McFarlane are passionate about ensuring customers leave with a bargain and a smile.
By Jessica Morris
After 40 years of working in hotels, Glenn McFarlane was at a loose end when he unexpectedly lost his job. But a connection with his local Salvation Army thrift shop gave him the space to thrive again.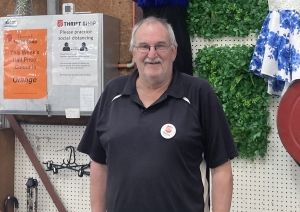 Service with a smile is Glenn's trademark at the Newcomb Thrift Shop. 
"I've been behind the counter for years – so I know how to treat people," he says. "If they're in a bad mood, I try to cheer them up. But they never seem to be in a bad mood when they come in here. It costs you nothing to try and make them smile."
At 58, Glenn was over-qualified for customer service but had to leap through hoops to access financial support. So, when a friend suggested he try volunteering to fill in time, he dropped his CV into the Newcomb Thrift Shop, in east Geelong, and hoped for the best.
"I went to Centrelink, and someone said, 'You should do some volunteering!'" recalls Glenn. "I was born and bred in Geelong and knew there was a Salvo place down the road. I put my application form in, and the manager said, 'I'd like to meet you.' I met her, and that Friday I started!"
Glenn went straight to work, sorting furniture, clothes and genuinely keeping himself busy two days a week. He enjoyed it so much he began volunteering at another thrift shop. But it was the community at the Newcomb shop that kept him coming back, and four years on he continues to volunteer up to 36 hours a week.
He spends most of his time behind the counter because he loves interacting with customers. He beams when you mention a recent review the shop received on social media.
"The customer said I was awesome, kind, happy, and had a laugh … and that makes your day," he says. "I'm just doing my job."
For some people, a job means working 9am to 5pm. For people like Glenn, it means remembering people's names, occasionally keeping an eye on children's safety while their carers browse and checking in on his colleagues. Because when you treat people well, it makes all the difference.